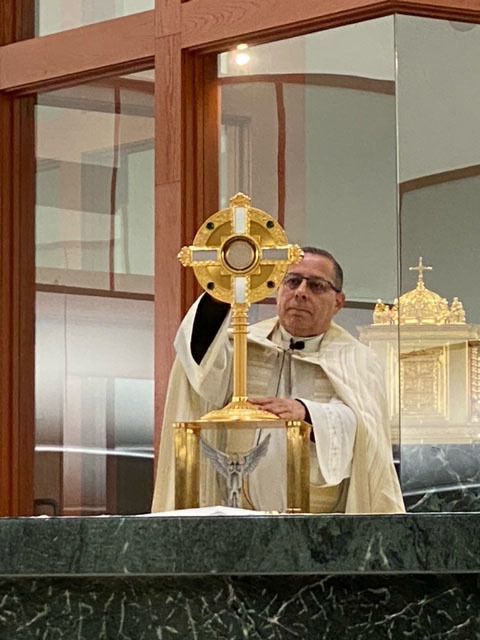 PALM BEACH GARDENS - In his apostolic letter "Patris Corde," Pope Francis invites the whole Church to celebrate a year in honor of St. Joseph, the Patron of the Universal Church. The pope encourages faithful to ask for St. Joseph's constant intercession and protection of the whole Church, a directive that has inspired the Office of Hispanic Ministry of the Diocese of Palm Beach to host special holy hours at different parishes throughout the diocese.
"Through these holy hours, our community can come together as a family and implore St. Joseph for his constant intercession," said Father Duvan Bermudez, director of Hispanic Ministry.
Father Bermudez explained that in the letter, the Holy Father explores seven virtues and characteristics of St. Joseph. At each holy hour, Father Bermudez plans to preach on these topics as a way to share with the Hispanic community the role St. Joseph plays in the Church and daily faith life.
"For March's topic, we'll explore St. Joseph as the obedient father. When the angel appeared to St. Joseph in his dream bringing him the news of Mary's conception and revealing to him that he must flee to Egypt, Joseph obeyed. His entire life, Joseph remained steadfast to the Lord and did as he commanded."
To read the full Florida Catholic Media Article, click here.