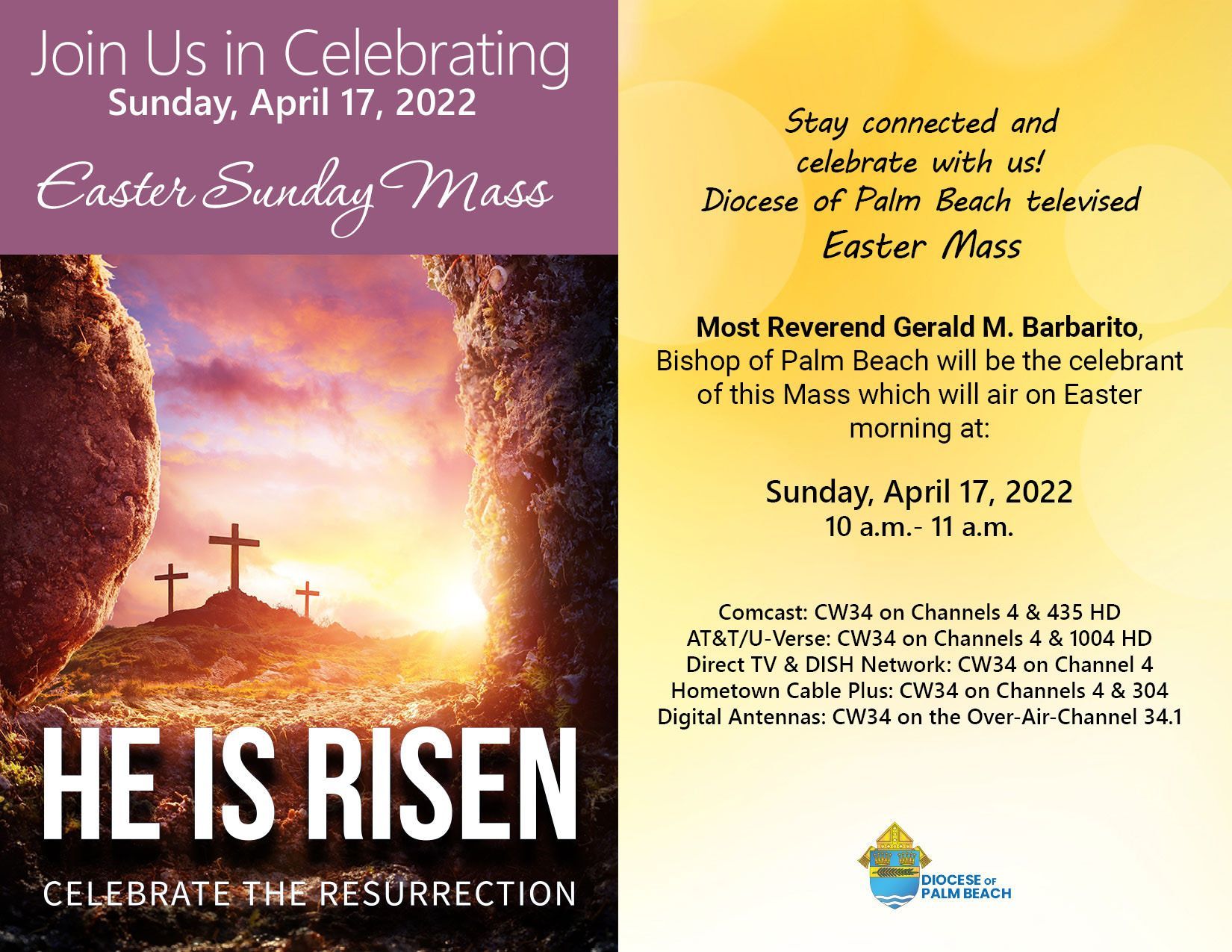 Please join us on Easter Sunday, April 17, 10:00 AM on the television channel CW34.  This hour-long Mass will also be available on the diocese website https://www.diocesepb.org/ministriesoffices/offices/communications/april-2022-tv-masses.html and on the diocese Facebook page facebook.com/diocesepb.org.
Also, please join us in celebrating the Easter Mass on April 17 at 10:30 a.m. in English and 12:30 p.m. in Spanish, via live streaming.
To watch the Mass online, please visit the Cathedral of St. Ignatius of Loyola's website, https://www.cathedralpb.com/ and click on "Live Mass" in the blue box on the left side of website.  That link will take you to the Cathedral's YouTube page.  If you are not able to view the Mass live, you are always welcome to visit these sites at a later time to watch the service, as it will be available on demand.