We are pleased to share EWTN's live coverage schedule of the "World Meeting of Families" in Rome from June 22-26, 2022. The meeting concludes the Year of Amoris Laetitia, a celebration of families in honor of the 5th anniversary of Pope Francis' encyclical Amoris Laetitia or The Joy of Love.
This year's theme: "Family Love: Vocation and Path to Holiness" puts families at the center of pastoral attention and will reflect on family spirituality and the call to holiness. Click here to learn more about the theme. EWTN will air following programs to engage as many families as possible and allow for local celebrations, be it at home or in the parish. Pope Francis is inviting everyone to join in this important event, either in person or virtually: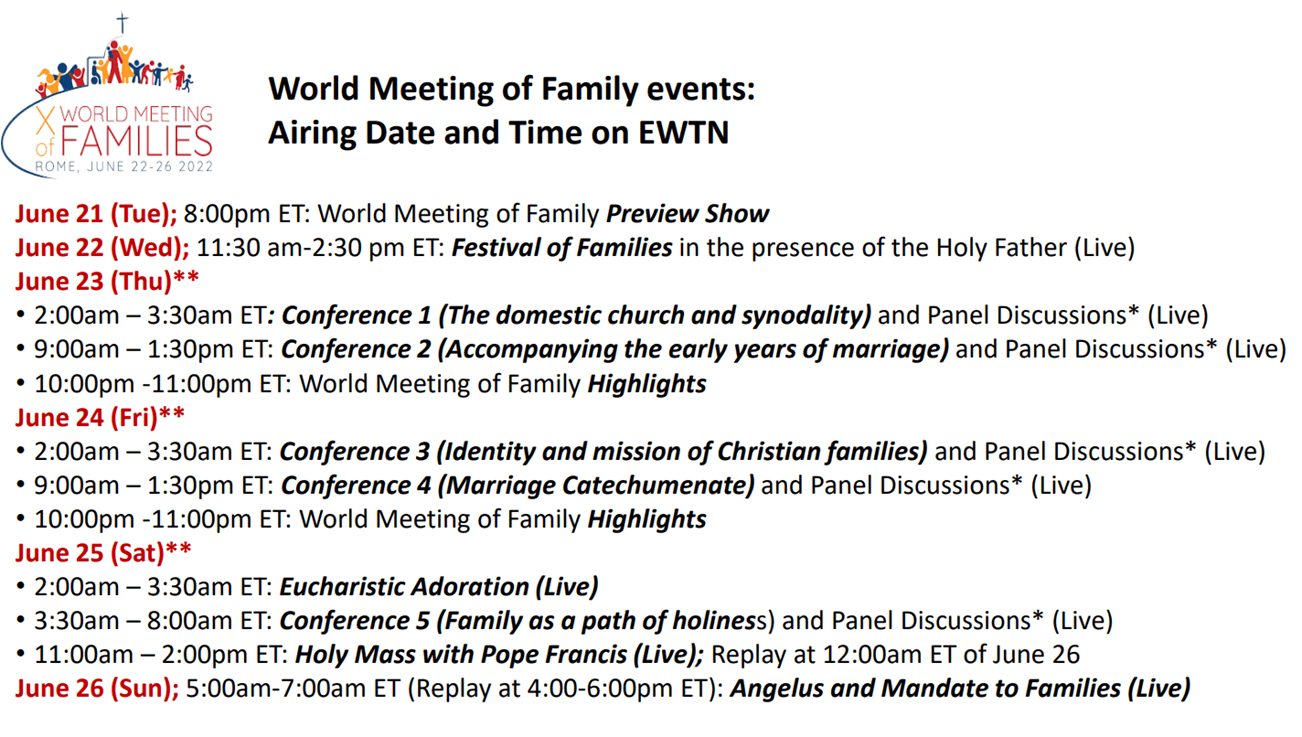 EWTN can be viewed on cable, satellite, streaming devices and also on the website (https://www.ewtn.com/tv/watch-live), via the free EWTN app on mobile devices or click on the arrow below, at the times above.
*For the individual title of the Panel Discussions, please refer to the website in Rome: https://www.romefamily2022.com/en/programma/
**The events will be covered live and will follow Rome's time zone. It might be best to record the programs to be able to access it later.

Please share with your parishes, other departments, family and friends. Attached are images you can also use for social media or online purposes.