Our Lady Queen of Peace Cemetery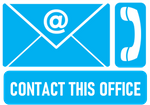 Our Lady Queen of Peace Catholic Cemetery of the Diocese of Palm Beach, Inc.
10941 Southern Blvd
Royal Palm Beach, FL 33411
Our Lady Queen of Peace Cemetery was consecrated in 1974 by Archbishop Coleman F. Carroll of Miami. Since 1984, this cemetery has been a part of the new Diocese of Palm Beach and is currently the only Catholic Cemetery owned & operated by the Diocese. 
The cemetery is member of the Catholic Cemetery Conference and serves the faithful of the Parishes and Missions of the Catholic Diocese of Palm Beach. The Diocese of Palm Beach includes the 53 parishes and missions of Palm Beach, Martin, St. Lucie, Indian River, and Okeechobee counties.
Our Family Services Advisor team strives daily to maintain a peaceful and prayerful atmosphere as a visible symbol of our faith in Jesus Christ and our hope of resurrection.
Go to Our Lady Queen of Peace Catholic Cemetery website
Phone 561-793-0711
Parish Locator (to find a Priest for Last Rites or a Church for a Funeral)
Funeral Guidelines (English) (Spanish)