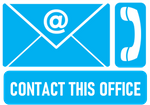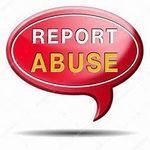 Personal safety for our students is our highest priority, especially when it comes to protecting children from sexual misconduct and violence.
 
Every member of Diocese of Palm Beach faculty and staff – including teachers, priests, deacons, and even volunteers, must undergo rigorous background investigation and complete Safe Environment Training sessions if they are in contact with children. These measures ensure everyone working with children at schools and parishes can uphold the moral standards set by our Pastoral Code of Conduct.
 
As part of its effort to protect all children from harm as well as to create safe environments in which children can learn and grow in faith, the Diocese of Palm Beach will provide annual safe environment training to all children enrolled in diocesan Catholic schools and parish religious education programs.  In age appropriate lessons, the children will learn about God's love for them; personal space; treating ourselves and others with respect and care; safe and unsafe touches; and how to get help from a trusted adult if needed.  The lessons will be taught every year. 
 
Parents may request that their child(ren) NOT participate in the Children and Youth training by using an "opt out" form which may be obtained by contacting the church or school in which their child is enrolled.
 
The following Safe Environment Training programs are used in the Diocese of Palm Beach:
VIRTUS Protecting God's Children for Adults
VIRTUS Teaching Safety-Empowering God's Children
Netsmartz
Kidsmartz
Digital Citizenship
VIRTUS Protecting Vulnerable Adults
Ministry to the Sick and Homebound Vulnerable Adult Program
If you have questions regarding training programs contact the Administrator of Education and Training of the Office of Safe Environments by calling 561-775-9593 or via email. 
Children's Education Resource Documents:
Diocese of Palm Beach Online Ministry and Education of Minors Creating a Safe Environment Online
Teaching Boundaries and Safety Reference Guide English
Guía para la enseñanza de los límites y la seguridad: Guia de referencia Spanish