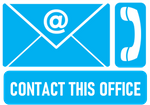 The Office of Communications handles media and public relations and faith community information for the Bishop's Office and the Diocese of Palm Beach offices, departments and its entities. This office serves to keep the faith community informed of diocesan initiatives and those of the Church, the Florida Conference of Catholic Bishops and the United States Conference of Catholic Bishops. It also oversees the production of the weekly Televised Catholic Mass, The Florida Catholic (Palm Beach edition), diocesan printed materials, social media and the diocesan website.
In addition to the above, the Office of Communications provides support to parishes and other Church organizations, including the coordination of media inquiries and interviews.
Diocesan parishes, schools and lay ministries are encouraged to submit newsworthy items and upcoming events to the Office of Communications. Submitted items are given thoughtful consideration for placement and publicity within the diocesan community and in the media. Click here to use our Event Submission form.
Media Inquiries & Protocol in Covering Events
Reporters and photographers are welcome to cover celebrations of the Mass and diocesan events but, we ask to be notified in advance so that we may assist you and provide proper clearance from the pastor in charge. We also ask media to notify us in advance when visiting one of our diocesan parishes or schools. There are some photography and videography limitations.