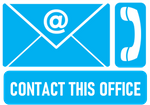 Ministerio Hispano

Visión
La Oficina del Ministerio Hispano trabaja en enlace con las otras oficinas diocesanas en el Centro Pastoral y está en comunicación con la Oficina Nacional y Regional de Asuntos Hispanos, así como con otras oficinas nacionales. Establecida en 1989 por el obispo Thomas V. Daily, el primer obispo de la Diócesis de Palm Beach, para atender las necesidades de la comunidad hispana dentro de los cinco condados de la diócesis.
Misión
Implementar el Plan Pastoral Diocesano para el Ministerio Hispano.
Asegurar que las diversas comunidades parroquiales tengan la atención pastoral necesaria para vivir su llamada bautismal.
Poner todos los medios necesarios para construir entre los hispanos un sentido de comunidad diocesana y de pertenencia.
Proporcionar los medios para continuar la formación en la fe.
Programa de la Escuela de Formación Cristiana
Ofrecer retiros, encuentros y espacios de formación espiritual.
Otros…
 
---

Overview
The Office of Hispanic Ministry works in liaison with the other diocesan offices at the Pastoral Center, and is in communication with the National and Regional Office of Hispanic Affairs, as well with other national offices. Established in 1989 by Bishop Thomas V. Daily, the first bishop of the Diocese of Palm Beach, to serve the needs of the Hispanic Community within the five counties of the diocese.
Mission
To implement the Diocesan Pastoral Plan for Hispanic Ministry.
To ensure that the various parish communities have the necessary pastoral attention so as to live their baptismal call.
To use all means necessary so to build among the Hispanics a sense of Diocesan community and of belonging.
To provide means of continuing faith formation.
School of Christian Formation Program
To offer retreats, meetings for spiritual formation
Others…

Plan Pastoral Hispano: 2022 - 2030, Diocese of Palm Beach
       Bilingual Edition / Edición Bilingüe (pdf)