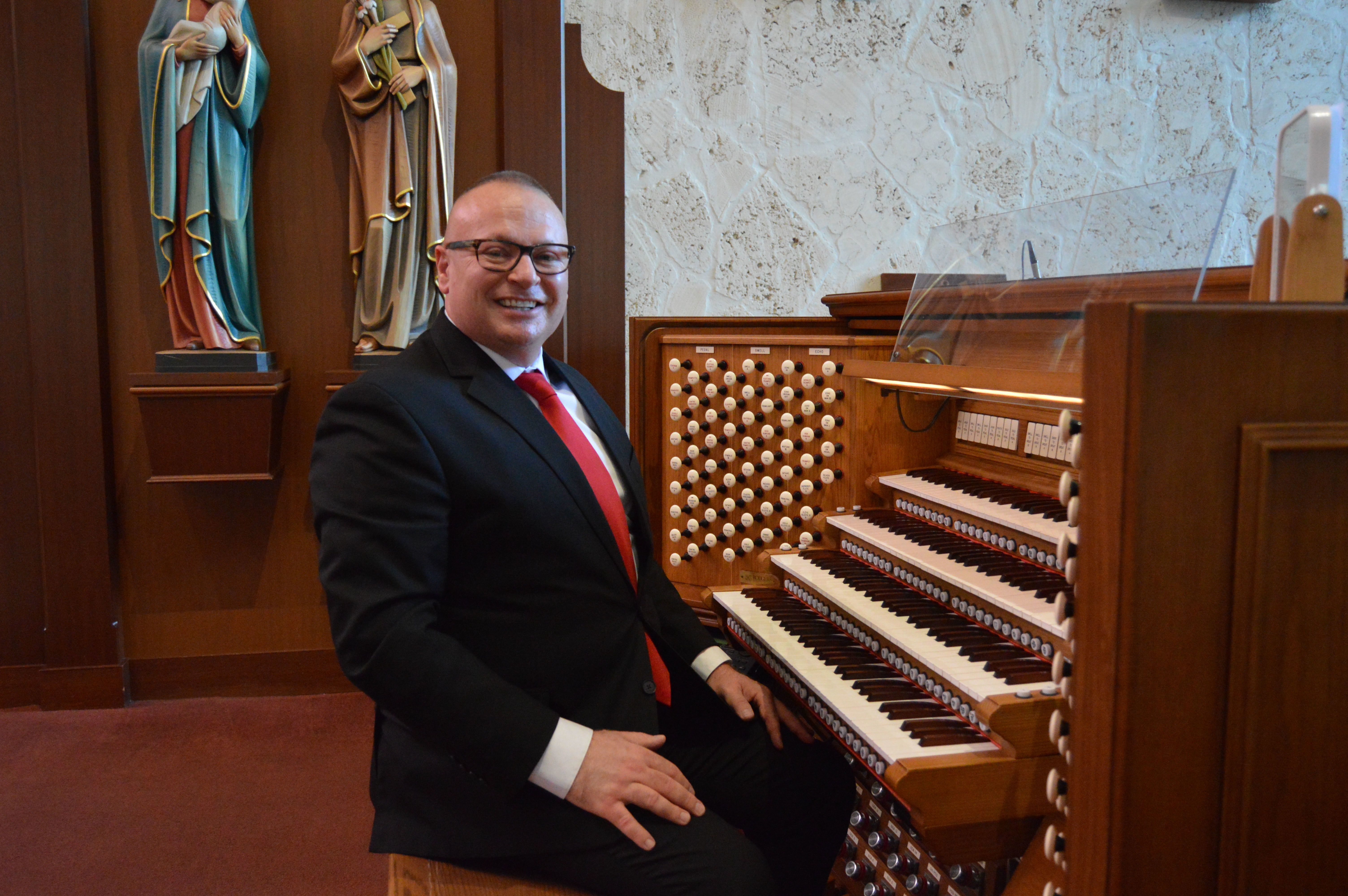 PALM BEACH GARDENS - Since the age of seven, Edward Persin knew he wanted to become a pastoral musician. While attending church with his family, he found himself fascinated by the church organist as they would play for Mass. 
"It seemed rather amazing to me that one person was able to produce such a sound from one instrument," said Persin. "Liturgical organ and piano music has the ability to create an atmosphere of prayer, whether it be joyful, comforting, or just bringing one closer to Christ's presence through sung prayer."   
After 18 years serving the Archdiocese of Miami at St. Elizabeth Ann Seton Church in Coral Springs, Persin is delighted to be back in his home diocese—the Diocese of Palm Beach—as the new director of music at the Cathedral of St. Ignatius Loyola.
To read the full Florida Catholic Media article, click here.