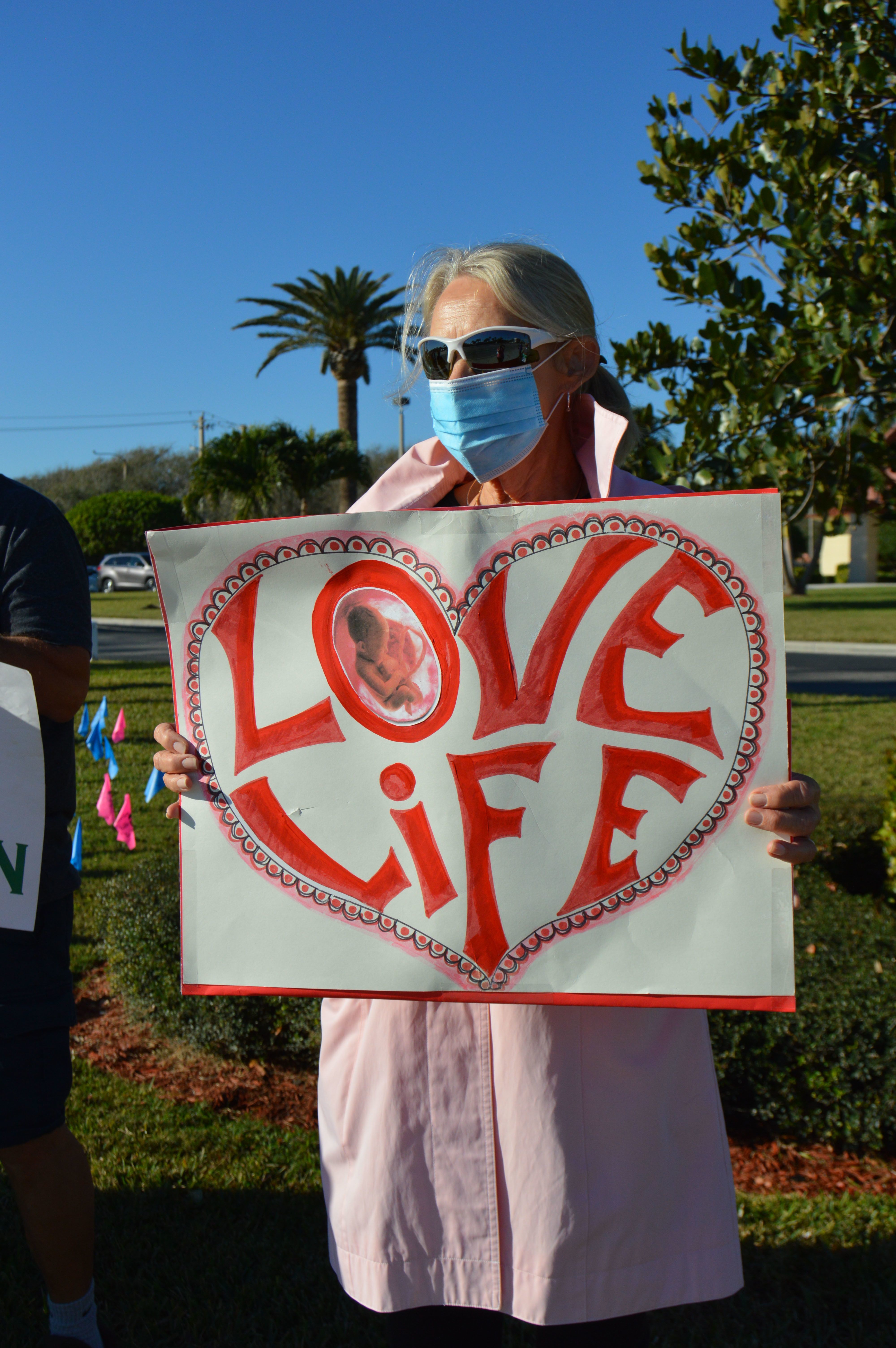 PALM BEACH GARDENS/TEQUESTA - In the Catholic Church in the United States, Jan. 22 is designated as a particular day of prayer and penance, called the "Day of Prayer for the Legal Protection of Unborn Children." This day is also the 48th anniversary of the of the U.S. Supreme Court's decision to legalize abortion in the 1973 Roe v. Wade ruling. Many throughout the Diocese of Palm Beach chose to participate on this day in a public expression of prayer against abortion, standing on street corners and intersections with posters, flags and rosaries.
"Never underestimate the power of one Hail Mary," said Bishop Gerald M. Barbarito, referencing the power of prayer in bringing an end to abortion. The bishop of the Diocese of Palm Beach led a rosary vigil outside of the Cathedral of St. Ignatius Loyola, Jan. 22 in lieu of the annual rosary vigil typically held outside of the Palm Beach County Courthouse on this day. Restrictions due to COVID-19 required sidewalk advocates to relocate to the cathedral and remain socially distanced with facial coverings, according to CDC guidelines.
The bishop continued, "I hope that one day, abortion will be a footnote in the nation's history. Until then, our most powerful tool—our most powerful weapon—is the rosary."
To read the full Florida Catholic Media article, click here.