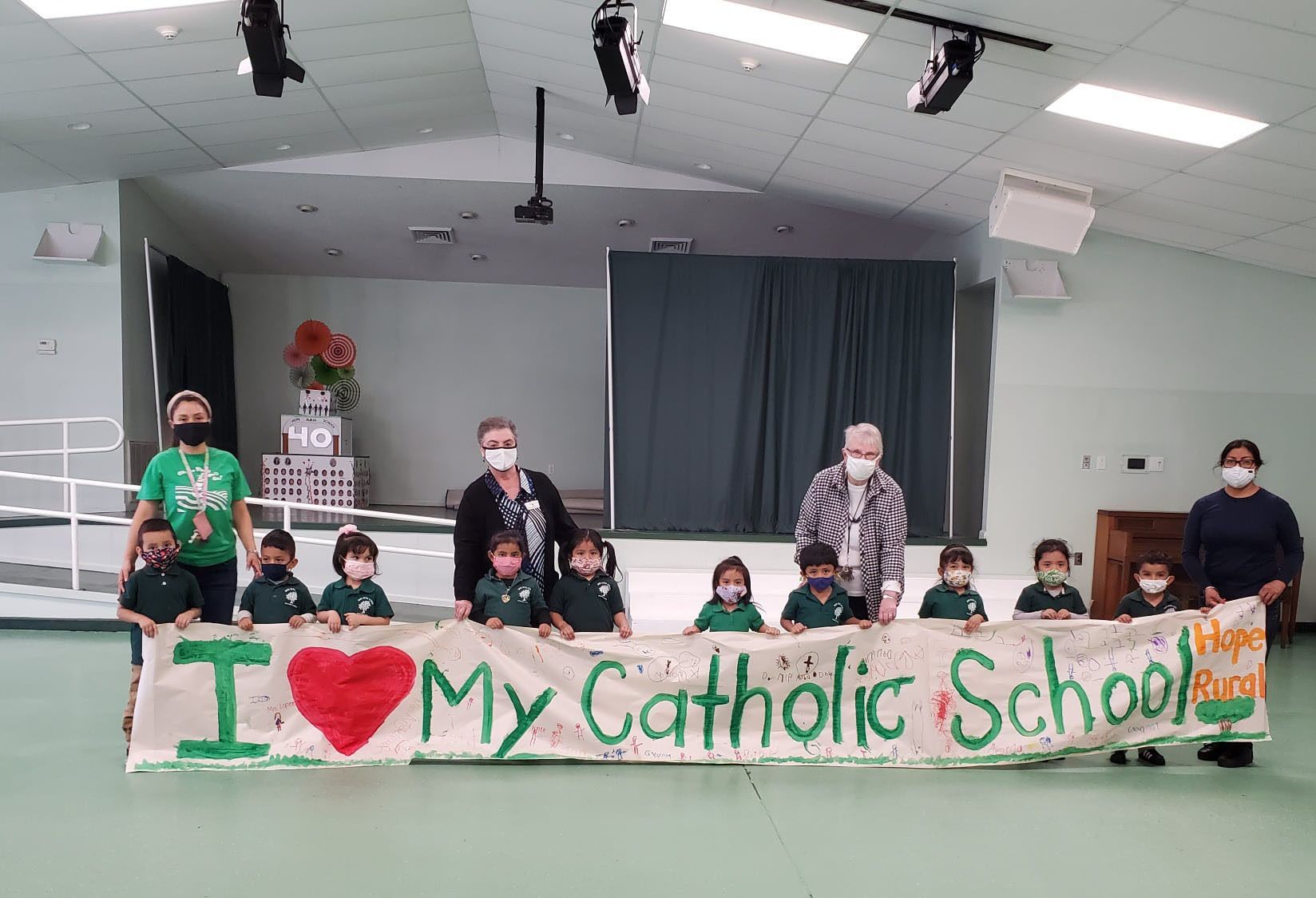 PALM BEACH GARDENS - Since 1974, National Catholic Schools Week, Jan. 31 – Feb. 6, is the annual celebration of Catholic education in the United States. The theme for National Catholic Schools Week 2021 is "Catholic Schools: Faith. Excellence. Service." Schools typically observe the annual celebration week with Masses, open houses and other activities for students, families, parishioners and community members. Through these events, schools focus on the value Catholic education provides to young people and its contributions to the Church, communities and the nation.  
In his Jan. 29 Living the Truth in Love column, Bishop Gerald M. Barbarito expressed how the role of Catholic schools has become more vital as the world faces increasingly more challenging times.
"Catholic schools make an impressively positive contribution to the life of the Church and to American society," the bishop said. "At a time when we are losing so many of the fundamental values which are at the heart of the human family, Catholic schools continue to play an irreplaceable role instilling these values."
To read the full Florida Catholic Media article, click here.