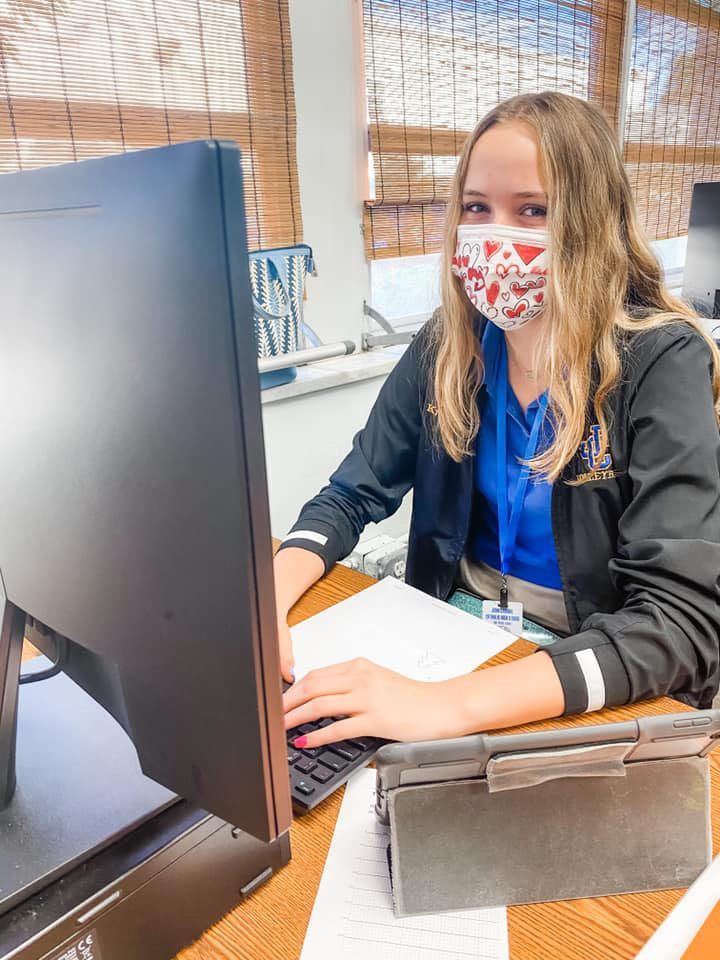 FORT PIERCE - John Carroll High School has earned the prestigious College Board AP® Computer Science Female Diversity Award for achieving high female representation in AP Computer Science. This course teaches students how to design and implement computer programs that solve problems relevant to today's society.
Out of the 20,000 institutions that offer AP courses, 1,119 achieved 50 percent or higher female
representation in one of the two AP computer science courses during the 2019-2020 school year. John
Carroll High School was one of 232 schools recognized in the category of AP Computer Science A.
"During an unprecedented year, John Carroll High School female students have demonstrated perseverance and dedication in all of our computer science classes, especially in AP Computer Science,"
said Corey Heroux, John Carroll High School principal. "We could not be prouder of our female
students for staking their claim as the next generation of STEM and computer science professionals.
We cannot wait to see their passion for computer science lead to lifelong success."