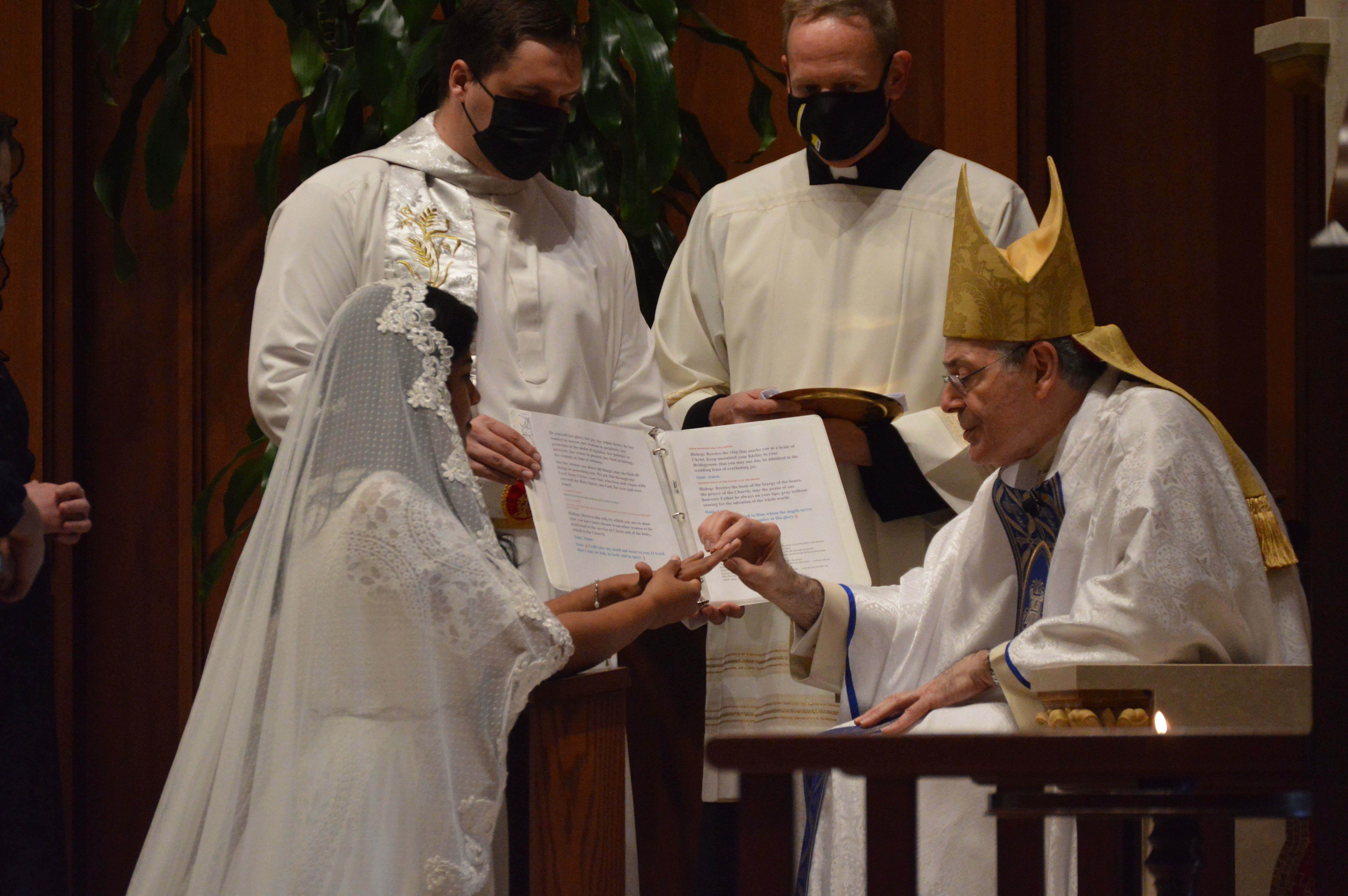 PALM BEACH GARDENS - Dressed in a flowing gown of white lace, Simi Sahu approached the beautifully decorated sanctuary of the Cathedral of St. Ignatius Loyola, Feb. 11, 2021, ready to be consecrated to a life of virginity for women living in the world.
Bishop Gerald M. Barbarito addressed the young woman with three questions: "Are you resolved to persevere to the end of your days in the holy state of virginity and in the service of God and his Church? Are you resolved to follow Christ in the spirit of the Gospel that your whole life may be a faithful witness to God's love and a convincing sign of the kingdom of heaven? Are you resolved to accept solemn consecration as a bride of our Lord Jesus Christ, the Son of God?"
To these questions Sahu humbly, yet with conviction, answered a resounding, "I am." With these words, Sahu became the first consecrate virgin from the St. Thomas Syro Malabar Diocese of Chicago. She received special permission from Bishop Mar Jacob Angadiath to remain Syro-Malabar Catholic and is now joining the Order of Virgins at the Diocese of Palm Beach. Although there are other consecrated virgins living in the Diocese of Palm Beach, she is the first to receive formation and be consecrated in the diocese.
To read the full Florida Catholic Media article, click here.