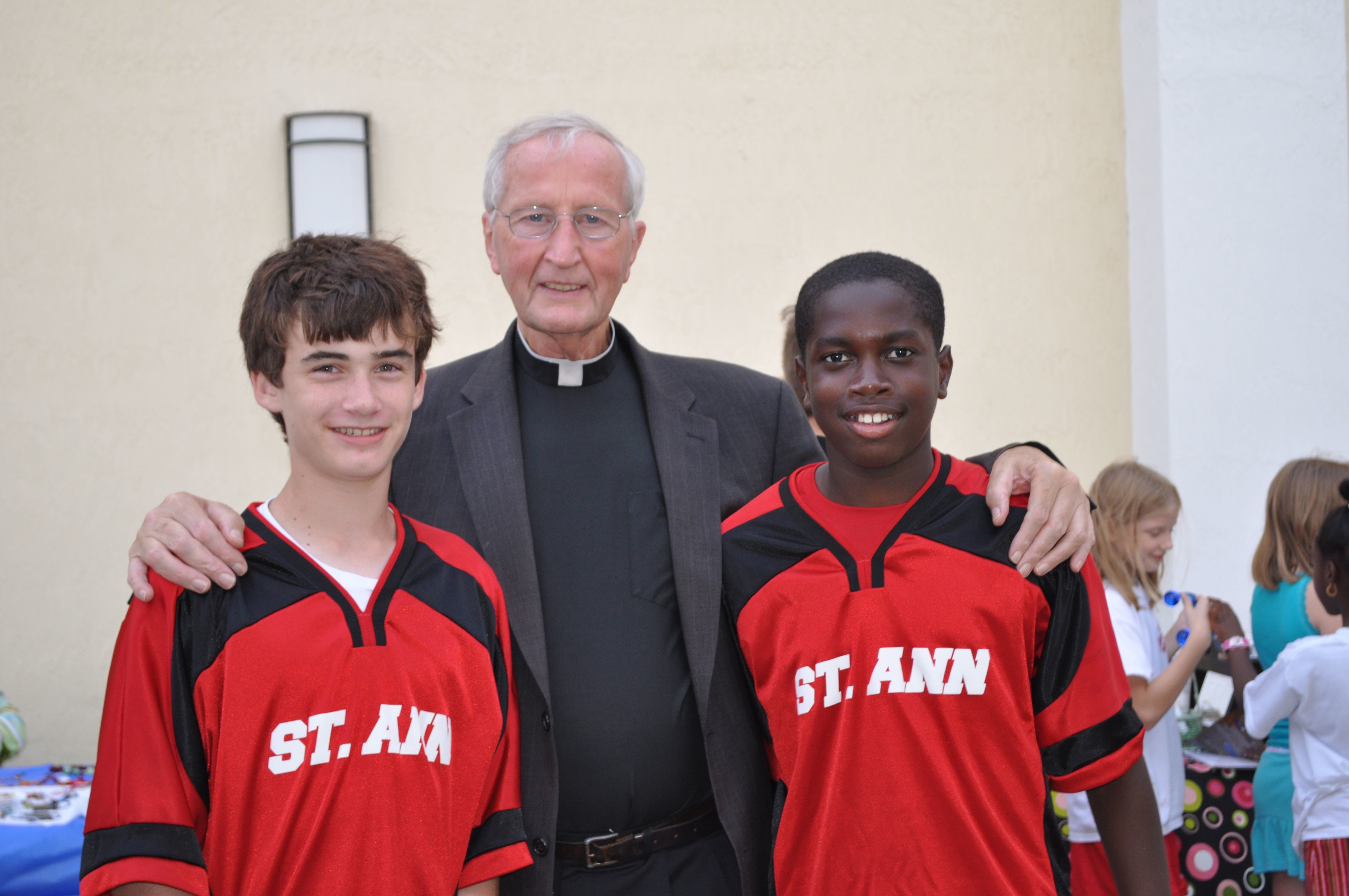 WEST PALM BEACH - The Diocese of Palm Beach has lost not only a humble servant of God with the death of Father Seamus Murtagh; it has lost a rock that helped form the diocese's spiritual foundation.
Father Murtagh, who spent his entire pastoral life in South Florida, died Feb. 16, 2021, in West Palm Beach. He was 85. Many parishioners remember him as pastor at one of two West Palm Beach parishes —Holy Name of Jesus Parish from 1983 to 2000, and then St. Ann Parish from 2001 to 2011. He was known for his dedication, leadership and for being a longtime advocate for Catholic education for children of all economic backgrounds.
Father Murtagh was the eighth of thirteen children. His four surviving siblings and 35 nieces and nephews remember him as someone who enjoyed playing cards with his family, and especially enjoyed winning. He was an avid walker and an accomplished Scrabble player. He enjoyed trips with friends and family, and he traveled to Ireland every year. He was fond of saying he led a blessed life, however, many count themselves blessed to have been a part of his life.
"He is all about sincerity," said a parishioner at Father Murtagh's 50th anniversary celebration in 2016. "He is genuine."
To read the full Catholic Media Article, click here.