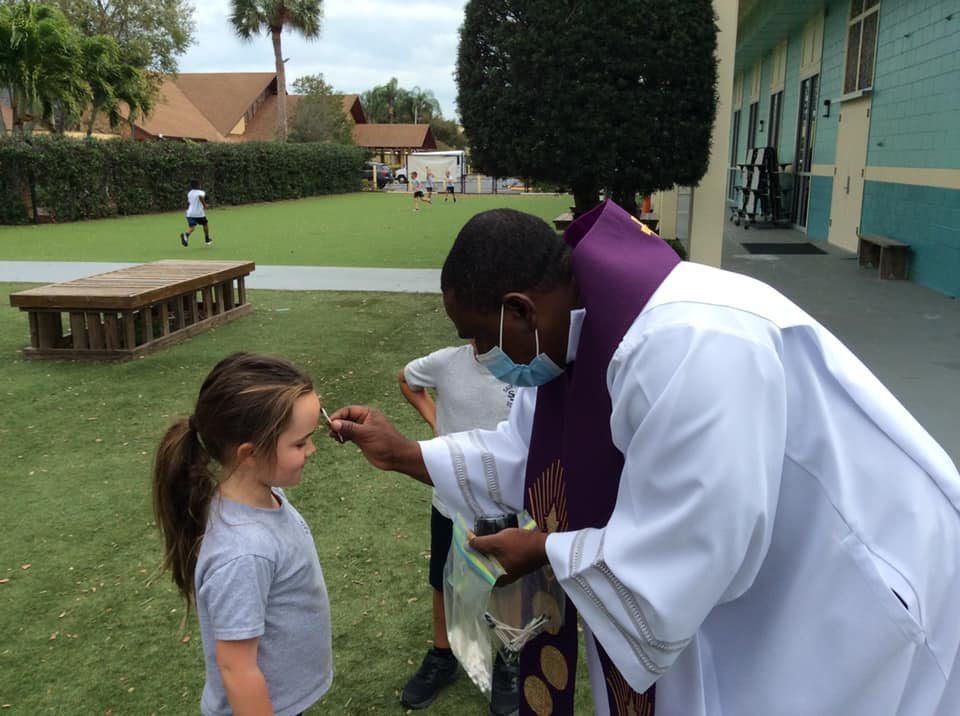 PALM BEACH GARDENS - Churches and schools throughout the Diocese of Palm Beach continue to adapt to the ever-changing environment of the COVID-19 pandemic, especially as it relates to subsequent health and safety protocols in receiving the sacraments and other rites. The Lenten season began with Ash Wednesday, Feb. 17, a day in which faithful throughout the diocese received ashes as a sign of repentance, officially beginning 40 days of fasting, almsgiving and prayer in preparation to celebrate the resurrection of the Lord Jesus Christ on Easter Sunday. 
This year, the distribution of ashes looked differently for many parishes and schools but, faithful remained determined to be witnesses to their faith and receive ashes. Here is a look at the ways faith communities participated in Ash Wednesday.
To read the full Florida Catholic Media article, click here.