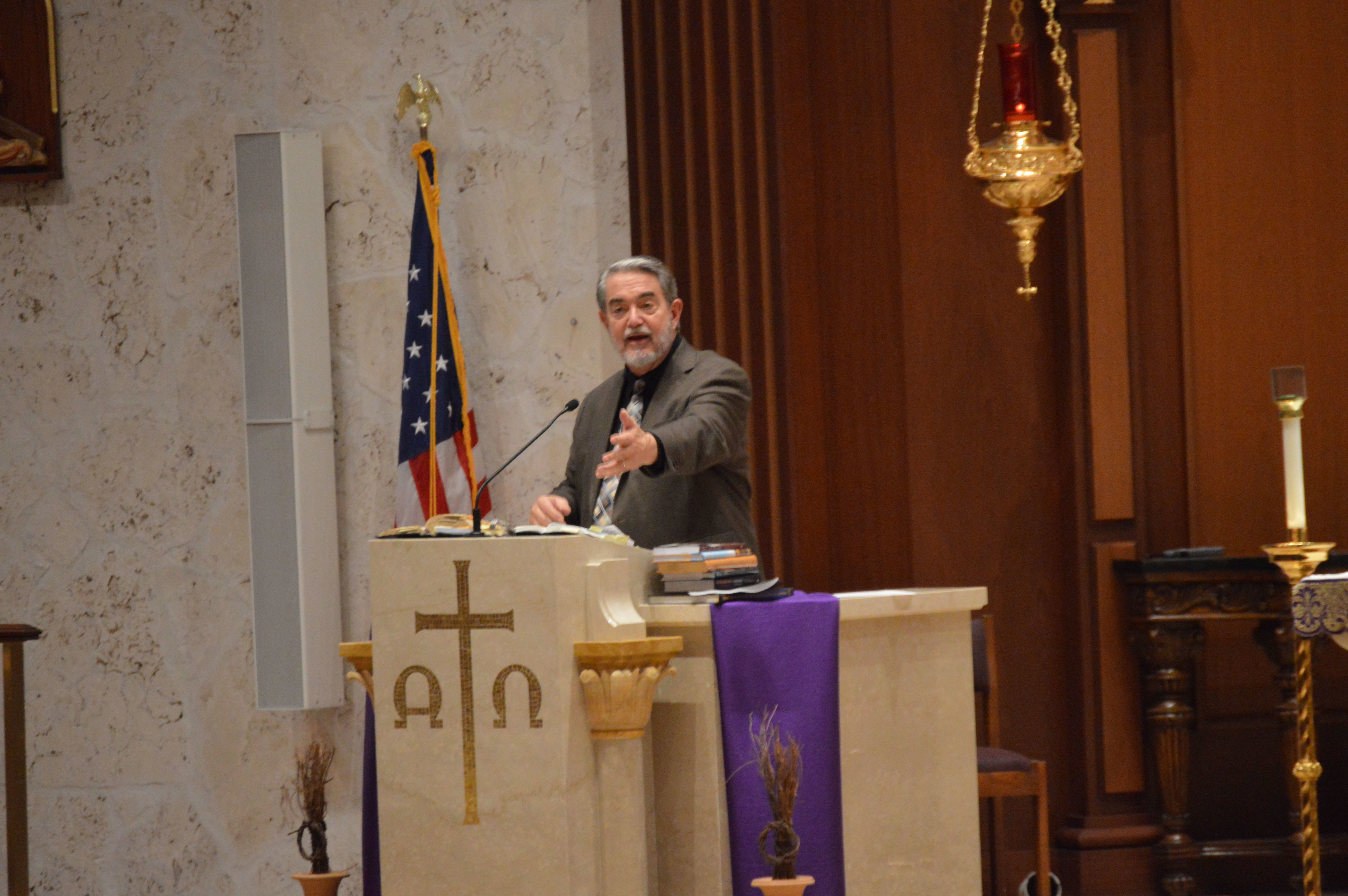 PALM BEACH GARDENS - "The scripture found in Matthew 28 is the risen Lord's marching orders to the apostles as he commands them to go and make disciples of all nations," said Dr. Scott Hahn at his Lenten lecture, Feb. 19 at the Cathedral of St. Ignatius Loyola.
"It's also where we find our job descriptions, as Christians, to know the Gospel, breath it in—ingest it—and go out and live it in all that we do. This is especially true during this Lenten season," he said.
Dr. Hahn's visit to the Diocese of Palm Beach was a collaborative effort through the cathedral parish and the local chapter of Legatus, an international organization of Catholic business leaders and executives, who have committed to study, live and spread the Catholic faith.
Dr. Hahn, a professor at Franciscan University of Steubenville since 1990, has delivered numerous presentations nationally and internationally on a wide variety of topics related to Scripture and the Catholic faith. He is the founder and president of the Saint Paul Center for Biblical Theology and his presentations have been effective in helping thousands of Protestants and fallen away Catholics embrace the faith. He is also the author of a variety of books, the latest titled It Is Right and Just, in which he argues that to answer questions regarding religious liberty, justice and peace, we must first reject the idea perpetuated by secular-liberal culture that religion is a private matter.
The Catholic speaker stated that there is much confusion and polarization in the world and in the Church during this time of crisis. There are certain "bedrock truths," he said, that might have been "forgotten living in a secular culture that discourages us from sharing our faith, speaking about it openly and being disciples of Christ in the world."
To read the full Florida Catholic Media article, click here.