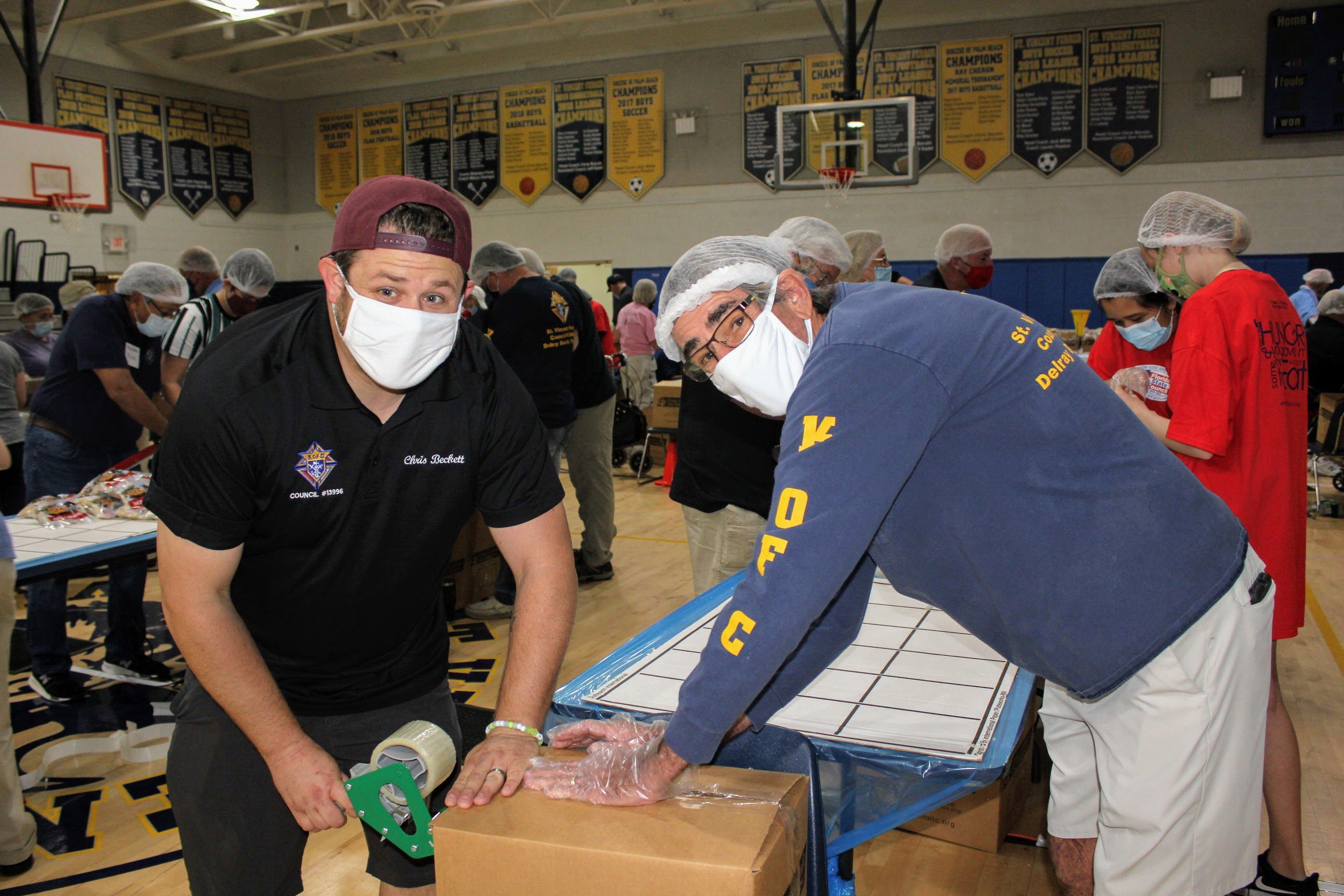 DELRAY BEACH  - The Knights of Columbus Florida State Council joined Cross Catholic Outreach to host a food packing event, March 20, 2021, at St. Vincent Ferrer Catholic School in Delray Beach. 
Some 111 volunteers met in the school's gym to pack 40,176 meals, which will be shipped to Catholic partners in Guatemala and distributed to the hungry there. According to Cross Catholic Outreach, an estimated 1 billion people go to bed hungry each night worldwide. In the poorest countries, families sometimes go days without food and 16,000 children die every day from hunger related causes. This food packing event served as an opportunity for compassionate individuals to rally together in a corporal work of mercy. 
Bill Sodan, regional administrator of the Florida Knights of Columbus and volunteer at the food packing event, said, "Partnering with Cross Catholic Outreach on this food packing activity was a great opportunity for our Knights' councils to support our order's Leave No Neighbor Behind program. Seeing so many Knights and their families, in addition to the parishioners all working together that morning, was really exciting and inspiring." 
To read the full Florida Catholic Media article, click here.