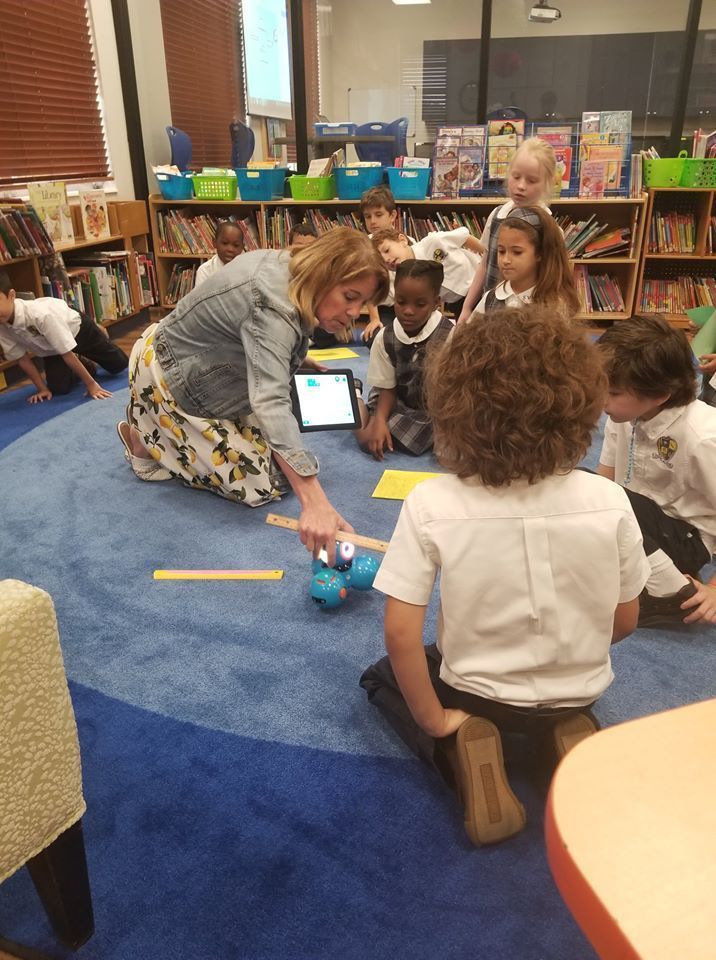 DELRAY BEACH - Lisa Gustinelli, the IT administrator and educational technology specialist at St. Vincent Ferrer School in Delray Beach, was recently selected as one of 26 educators for the 2021 Cohort of HP Teaching Fellows. 
The fellowship is a part of Digital Promise's Reinvent the Classroom initiative, which is a collaboration with HP, Microsoft and Intel, and presents three programs that celebrate powerful teaching and learning with technology. These are the HP Teaching Fellows, HP Spotlight Schools, and Learning Studios.  
"I can see how the committee chose Mrs. Gustinelli as an HP Teaching Fellow," said Denise O'Loughlin, principal. "She is the model of what their program stands for and a true blessing to our school and community. Mrs. Gustinelli has a passion for creating powerful, authentic, personally relevant learning experiences that challenge students and encourage collaboration, inquiry and student reflection, while leveraging technology and software."
To read the full Florida Catholic Media article, click here.