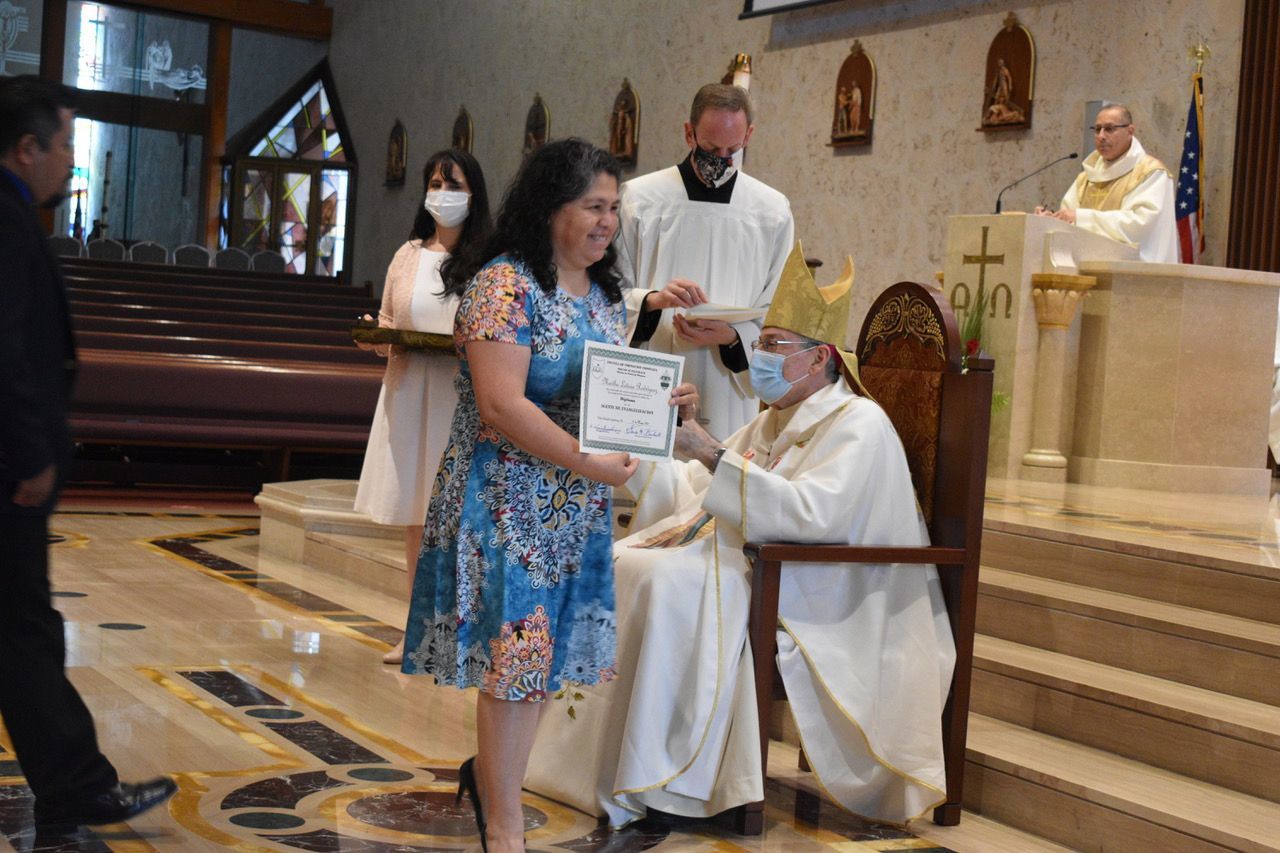 PALM BEACH GARDENS - The Hispanic Ministry of the Diocese of Palm Beach hosted the 2021 graduation ceremony for the School of Christian Formation, May 12. With last year's graduation ceremonies postponed due to COVID-19, this year's ceremony was a particularly joyous occasion as graduates and their families gathered in the Cathedral of St. Ignatius Loyola in Palm Beach Gardens. Attendees wore facial coverings and practiced social distancing.  
After completing a three-year course of study, the 125 graduates were awarded a Certificate of Completion by Bishop Gerald M. Barbarito. The graduates exhibited a missionary zeal in sharing their faith and becoming "joyful disciples of Christ" within their parishes.
"I love God and I wanted to learn more and enrich my faith so that I can share what I have learned with others," said graduate Maria Morales.
Jean-Claude Michel Moise, another graduate, wants to live his faith as a witness for Christ. "I wanted to know more about my Catholic faith to be better able to share it with people. When you live your faith, you set an example for others to follow."
Patti Schwartz has been teaching with the School of Christian Formation for two years and is presently the international director for the U.S. Flame of Love ministry. She was thrilled to see her students graduate and be recognized for their hard work that day. 
"I am so proud of my students. It is rewarding for me to see these people grow in their faith," she said. "The more you are formed in your faith, the more you fall in love with God and you want to share your faith and evangelize."
To read the full Florida Catholic Media article, click here.