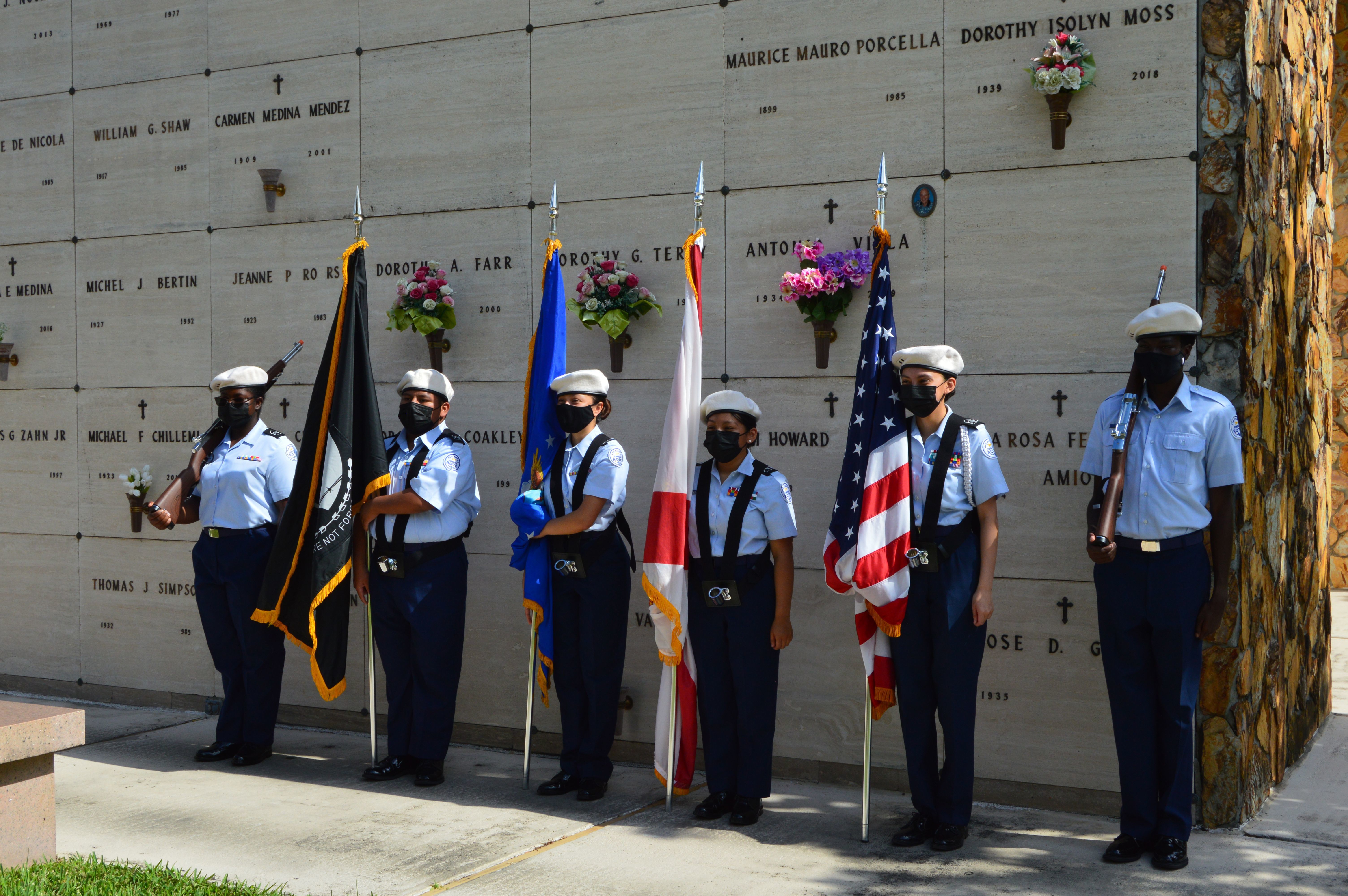 ROYAL PALM BEACH - For retired U.S. Air Force veteran Stafford Hall, Memorial Day is a time to honor the valiant men and women in the armed forces who never made it home.
"I'm very lucky to have returned to my loved ones in one piece," Hall said. "Others have not been so lucky."
Hall shared this reflection at the Memorial Day Mass, May 31, 2021, celebrated by Bishop Gerald M. Barbarito at Our Lady Queen of Peace Catholic Cemetery in Royal Palm Beach.
"It's heartening to see a gathering at the cemetery this year. It shows unity for our country and respect for those who gave the ultimate sacrifice," Hall said. He also mentioned that he prayed especially for his cousin serving as a lieutenant in Afghanistan and Iraq.
Because of pandemic restrictions, the annual Memorial Day Mass was cancelled in 2020. This year, many faithful gathered around the cemetery's outdoor chapel for Mass, enjoying the wide-open spaces to socially distance and still follow CDC protocols. The opening ceremony included a Presentation of Colors by Air Force Junior ROTC students from Lake Worth High School and the Pledge of Allegiance led by Brad Zahn of U.S. Navy Hospital Corpsman 2nd Class. Zahn served at Naval Submarine Medical Center in New London, Connecticut from 1978 to 1980 and at Naval Regional Medical Center, Charleston, South Carolina from 1980 to 1982.
To read the full Florida Catholic Media article, click here.