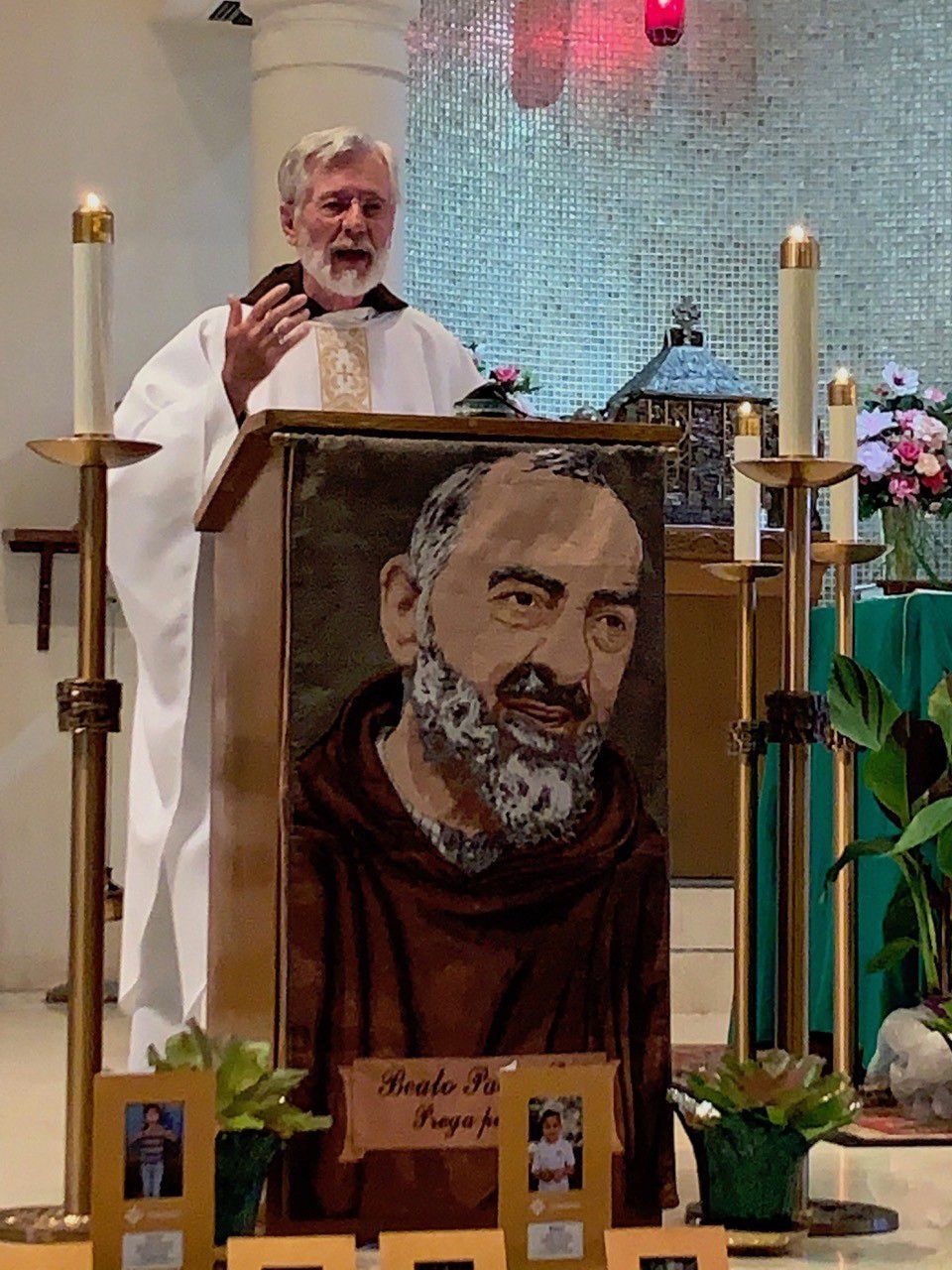 PORT ST. LUCIE - Faithful within the Diocese of Palm Beach attended a seminar on St. Pio of Pietrelcina that was held at Holy Family Church in Port St. Lucie, June 10, 2021. The seminar's focus was on Padre Pio's prayer for healing and the saint's six steps for spiritual growth and holiness.
Father Cyrus Gallagher, a Franciscan Capuchin priest from Colorado Springs, celebrated Mass, heard confessions and led the seminar on the beloved saint.  
"Brothers and sisters, every reading from Scripture is our story, and that's why Padre Pio said to get into the Scriptures at least once a day and allow the Gospel to tell you your story. That is so important," said Father Gallagher in his homily. 
To read the full Florida Catholic Media article, click here.