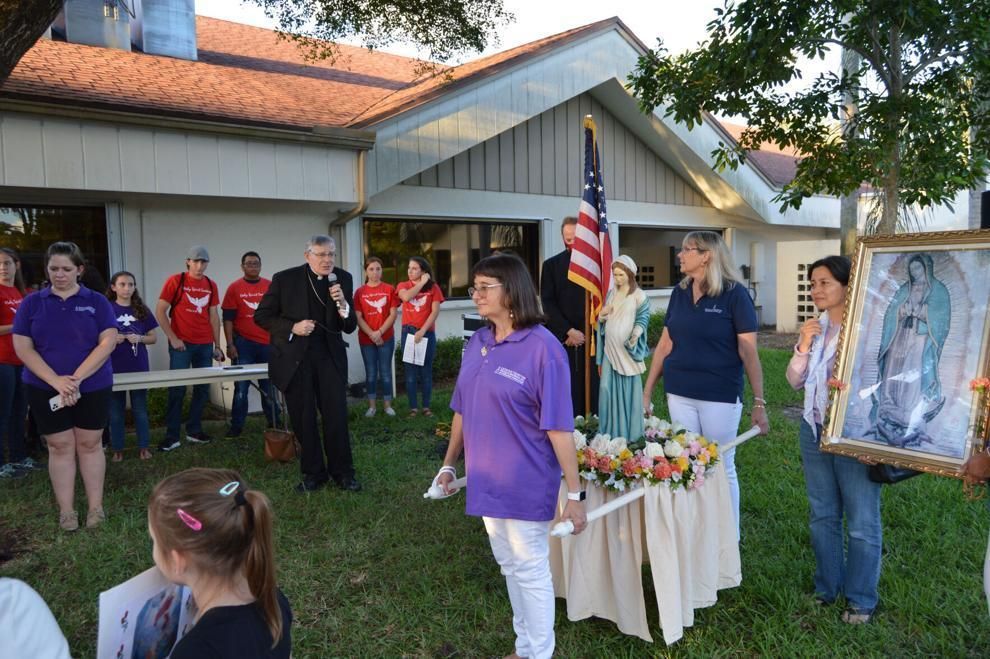 DELRAY BEACH  |  It's absolutely true that the Catholic Church is of a single mind when it comes to the sanctity of all human life, said Bishop Gerald M. Barbarito.
"Life is a supreme gift, which comes from who is our creator," the bishop during the "Steps for Life" Mass Oct. 2 at Emmanuel Parish, 15700 S. Military Trail. "Life is an inalienable right, which is the foundation of the entire plan of God – as we just read from the Book of Genesis – as well as that on which our great nation was founded."
Bishop Barbarito acknowledged that many are horrified and saddened when politicians aggressively promote the killing of unborn children. But, he added, "it is the politicians who make abortion a political issue. We realize our obligation to stand firm in opposition to this through all the legal means that are available to us."
To read the full article in The Florida Catholic, click here.