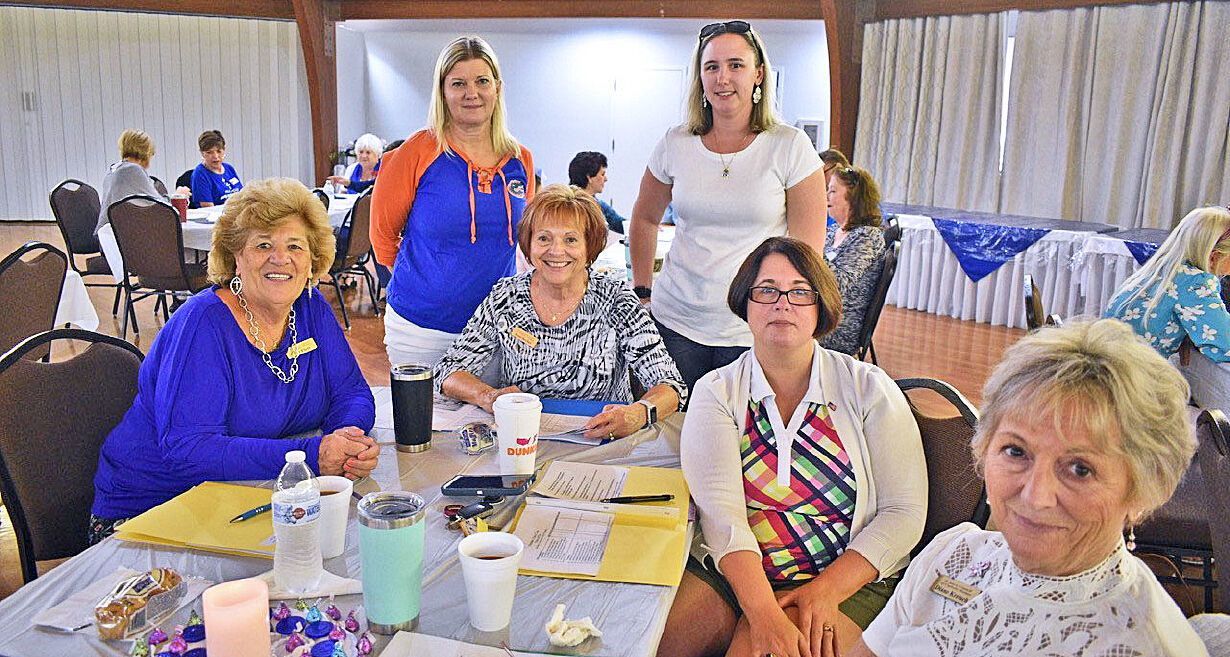 PORT ST. LUCIE  |  It was a day of camaraderie and training Oct. 2, 2021, at the Palm Beach Diocesan Council of Catholic Women's 2021 Leadership Conference. 
It was also a day to "bake a spiritual birthday cake" celebrating the National Council of Catholic Women's 101st anniversary. Women from CCW-affiliated parishes all over the diocese attended the conference. The parish hall at Holy Family in Port St. Lucie was filled with council women eager to learn.
Tammy Farr, newly elected Florida Council of Catholic Women vice president and Palm Beach DCCW spirituality chair, welcomed everyone. "You are a true asset to our councils. Today, we are here to help you to have a better understanding of how councils work together, from national down to your affiliations with every single level, making a difference in our communities," Farr said. "The U.S. bishops really knew what they were doing 101 years ago when they formed the Council of Catholic Women because, as we all know, the women are the backbone of our parishes." 
To read the full article in The Florida Catholic, click here.