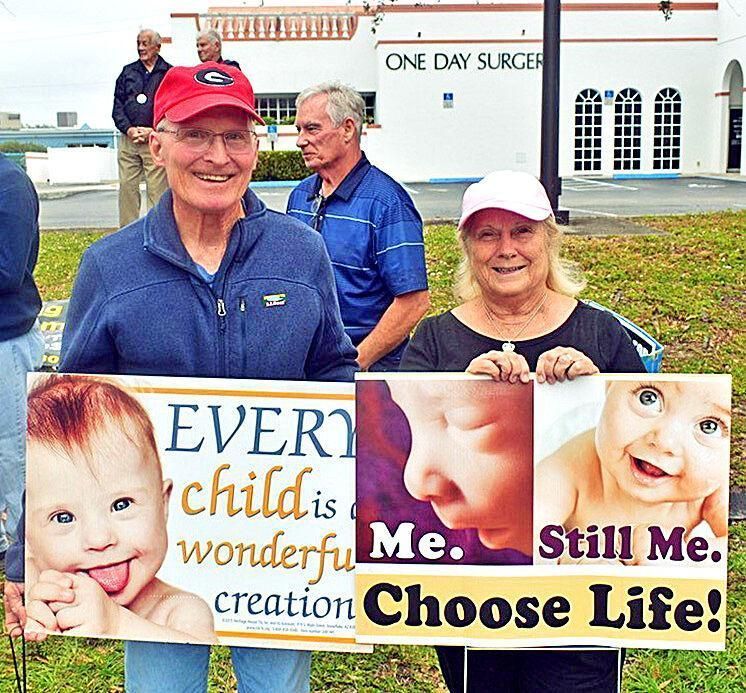 PORT ST. LUCIE  |  Treasure Coast Respect Life ministries held a peaceful March for Life rally Jan. 22, 2022, to pray for an end of Roe v. Wade.
Pro-life faithful from many area churches attended and listened to speakers from the Knights of Columbus, pregnancy care centers and other organizations. After each speaker, the group in unison chanted, "Roe no more."
Jim Thoma, a member of Knights of Columbus Council 12159 and Holy Family Parish in Port St. Lucie, led the event. He is a strong advocate for praying the rosary and a supporter of pregnancy care centers.
"Pregnancy care centers really do help. When these women see their baby on the ultrasound machine, they almost always choose life," he said.