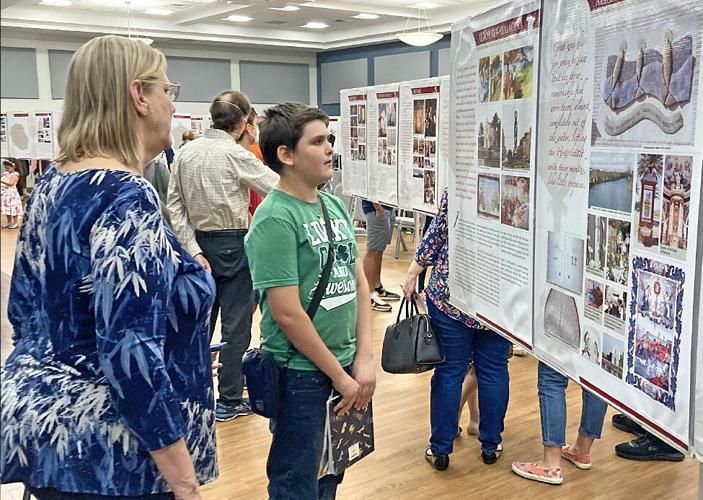 PALM BEACH GARDENS  |  Young people from throughout the Diocese of Palm Beach were drawn to the Cathedral of St. Ignatius Loyola Feb. 19, for the opening night of the "Eucharistic Miracles of the World" exhibit.
At least 200 people attended the special youth night presentation about Blessed Carlo Acutis, the Italian teen who created a website showcasing the miracles. He was beatified in 2020 after dying from leukemia in 2006 at age 15.
To read the full story in Florida Catholic, click here.
The exhibit will be open for viewing until Sunday, Feb. 27. The remaining schedule is Friday, Feb. 25, from 9 a.m.-4 p.m. and 6-8 p.m.; Saturday, Feb. 26, 9 a.m.-6 p.m.; and Sunday, Feb. 27, 9 a.m.-1 p.m.