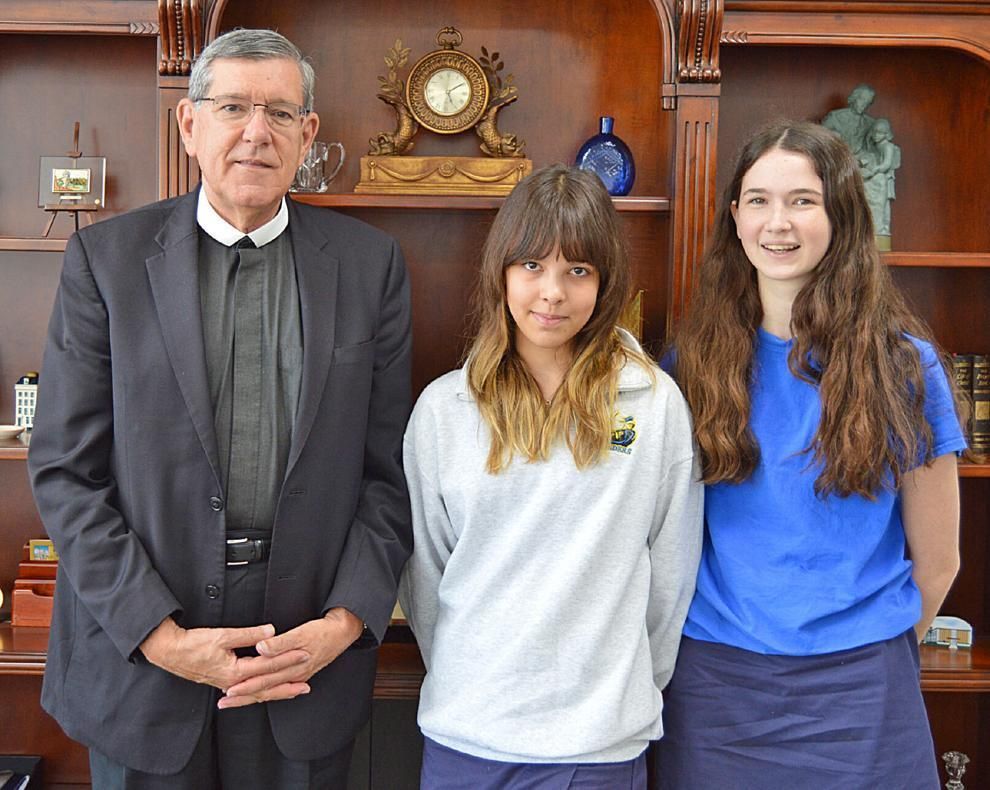 WEST PALM BEACH  | Cardinal Newman High School has opened its arms to welcome a 15-year-old student who fled the war in Ukraine with her mother. 
Sasha Chernyshenko was living in Kyiv Feb. 24, the day that Russia invaded her country. Her parents hadn't slept all night because they kept hearing bombing in the distance. Being a heavy sleeper, Sasha didn't hear it. Waking up, she immediately checked her phone and saw that her classmates had already moved to other cities away from the capitol.
A week later, Sasha said, her father, who was concerned about their safety, put she and her mother on a train, where they stayed for 10 hours until they arrived at a Ukrainian city near the Polish border. Thousands of people were fleeing at the same time, so it was very crowded, she said.