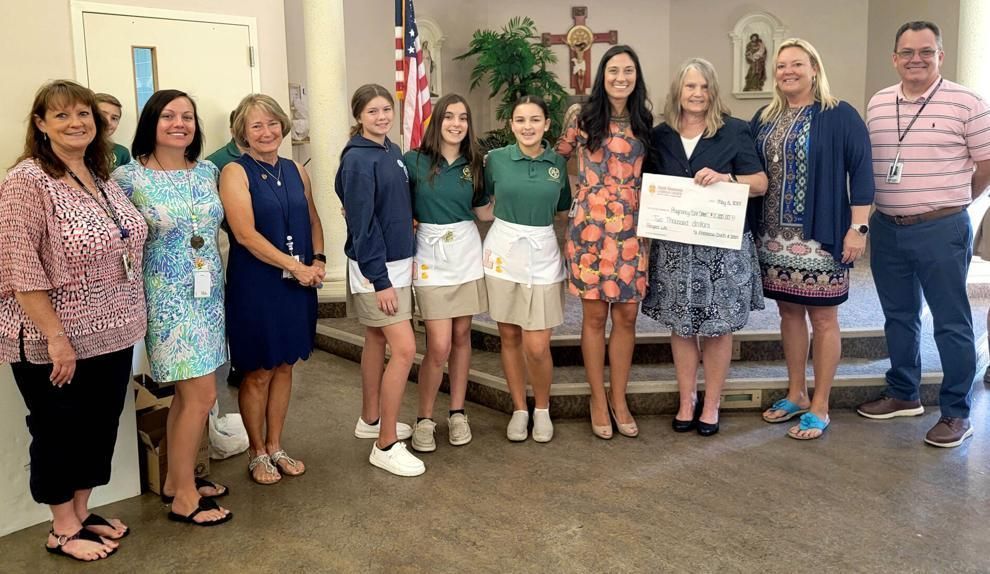 FORT PIERCE  |  Teams of sixth graders at St. Anastasia School debuted products and business models during a Young Entrepreneur Fair, May 5, 2022, in the parish center. Family, staff, students and community members interacted with sales teams to learn about the products and purchase gifts.
In March, the students began developing business proposals through the school's project-based learning curriculum. The young entrepreneurs teamed up to create business plans and learn critical skills such as research, design thinking and financial management. Students marketed their products on social media and created commercials for the school's morning news show.
The assignment sparked creativity in the classroom and motivated students to build successful business models. From soap businesses to plastic cup companies, the students have been working to make a profit to support resources for anti-abortion organizations.