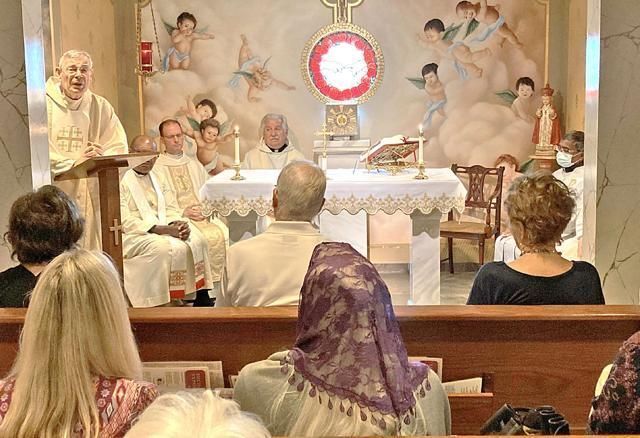 WEST PALM BEACH  |  Bishop Gerald M. Barbarito prayed for an end to abortion, as the U.S. Supreme Court could rule soon on the fate of Roe vs. Wade, during a Mass May 28, 2022, at Birthline/Lifeline's Miracle House on 45th Street.
During his homily in the Our Lady of Guadalupe Chapel of the Holy Innocents, the bishop spoke about the power of prayer and the efforts of pro-life advocates everywhere that he hopes will help reverse the 1973 court decisions that allowed abortion on request throughout the United States.
"God listens to our prayers. Even though at times it may seem he's not answering us, God is always there," he said.