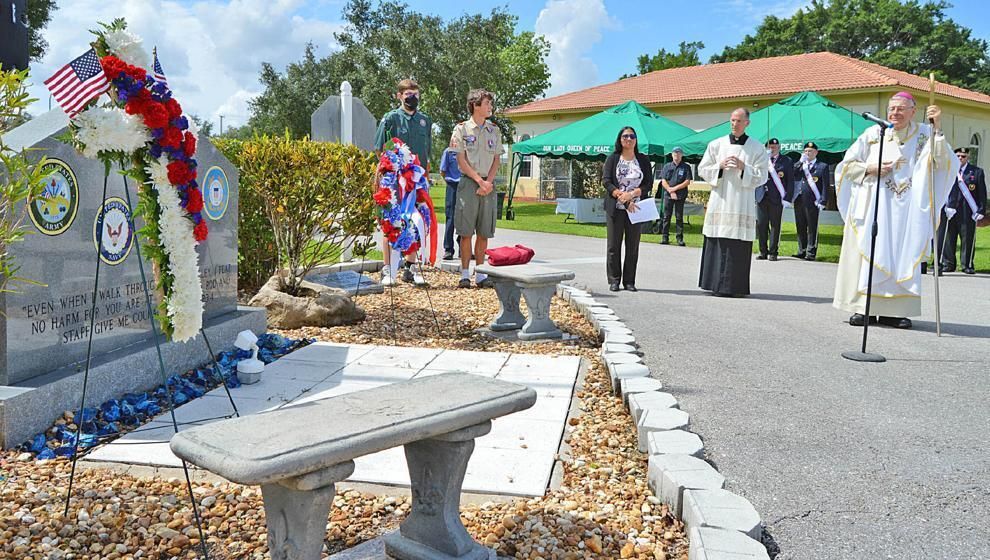 ROYAL PALM BEACH  |  Recalling the men and women who died defending America's freedoms, Bishop Gerald M. Barbarito said our nation needs heroes. But our most worthy hero is Jesus Christ, who "took our sins upon himself in order that he might be for us the center of our lives."
Celebrating a Memorial Day Mass May 30, 2022, in the outdoor chapel at Our Lady Queen of Peace Cemetery, the bishop said family members and friends, many of whom are buried at the cemetery, were fine examples of goodness, faithfulness and heroic sacrifice, with God as their central focus.
"That presence of God in our lives is real. That presence of God for us is one that gives us strength, is one that gives us hope," he said.