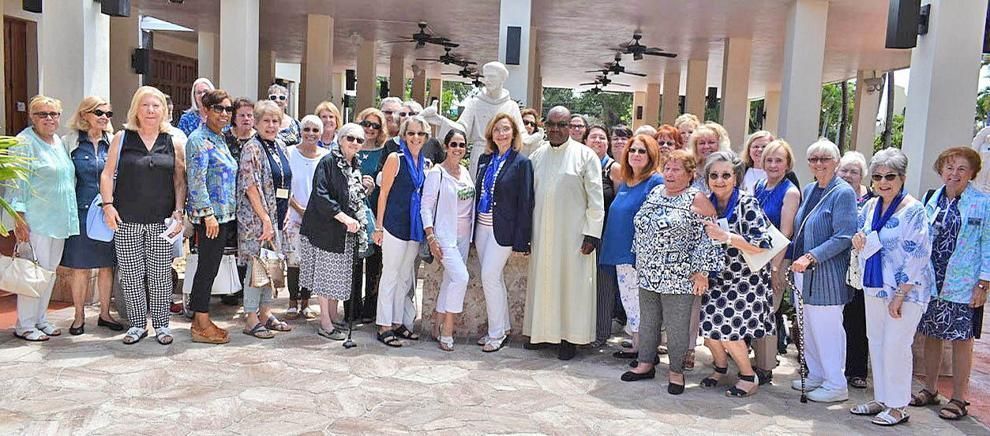 PALM BEACH GARDENS  |  The last meeting of the season for the Central Deanery of the Diocesan Council of Catholic Women featured a presentation on "What does it mean to be a Catholic woman in today's world."
The St. Jude Council of Catholic Women hosted the May 28, 2022, meeting at the Cathedral of St. Ignatius Loyola in Palm Beach Gardens. Father Mark Mlay, parochial vicar of St. Clare Parish in North Palm Beach, celebrated Mass for the council women. At the end of the liturgy, he expressed appreciation for the women, saying, "thank you for what you do in wearing the shoes of Jesus and walking behind him."
Dorothy Harper, emcee and Central Deanery president, spoke to the Florida Catholic on the identity of Catholic women in today's world.
"Often, we tend to identify ourselves not by who we are, but instead by what we do, or what we desire," Harper said. "These ways never satisfy because they are based on things that are passing. We must find our identity in a deeper, more secure place as daughters of the most high God."
To read the full article in Florida Catholic, click here.