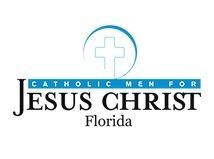 PALM BEACH GARDENS | It's January and the season for getting back into shape, physically and spiritually.
Moving toward that goal, the men of the Diocese of Palm Beach are invited to the 2023 Catholic Men's Rally Saturday, Jan. 28, at the Cathedral of St. Ignatius Loyola, 9993 N. Military Trail.
The day's activities will have an athletic theme, said Jim Manhardt, organizer of the annual men's conference, but without the extreme physical exertion. There will be registration and a light breakfast served in the cathedral's Family Life Center before the main event begins at 9 a.m.
The primary speaker will be Bishop Thomas Paprocki of Springfield, Illinois. The 70-year-old was ordained a priest for the Archdiocese of Chicago in 1978, and appointed as an auxiliary bishop of Chicago in 2003 before installed as prelate of Springfield in 2010.
Elected in November 2022 by members of the U.S. Conference of Catholic Bishops to serve as chairman of its Committee on Canonical Affairs and Church Governance, Bishop Paprocki is also known for his athletic feats — as a hockey goalie and runner of 24 marathons. He has authored two books with sports themes: "Holy Goals for Body and Soul: Eight Steps to Connect Sports with God and Faith" (2013) and "Running for a Higher Purpose: Eight Steps to Spiritual and Physical Fitness" (2021), both published by Ave Maria Press.
Manhardt said he is thrilled that Bishop Paprocki will give two talks. Following church protocol, Manhardt asked Bishop Gerald M. Barbarito for approval to invite Bishop Paprocki to speak. With Bishop Barbarito's approval, the rally organizer was "stunned" when he received Bishop Paprocki's acceptance.
"The reason I wanted him, when I had this whole thing about a sports theme, was because he's a jock," Manhardt said. "He combines spiritual principles with athletic principles."
Another sports-related speaker will be former Harvard University and National Football League offensive lineman Matt Birk, who played for the 2012 Super Bowl-winning Baltimore Ravens and received the 2011 Walter Payton NFL Man of the Year Award.
Manhardt said that film producer Jimmy Wahlberg, a popular speaker at the rally a few years ago, will be back to provide an update on his life.
"If you know Jimmy Wahlberg's story, he's seen the best of the best and the worst of the worst," Manhardt said. "The guy was in jail, solitary confinement for a long time. He had a very tough upbringing with drugs and alcohol and injury and all the rest of it. He has been on the straight and narrow now for a long time." Wahlberg's memoir, "The Big Hustle: A Boston Street Kid's Story of Addiction and Redemption," was published in 2020.
The rally will include lunch in the Family Life Center and conclude with Mass starting at about 12:45 p.m. Bishop Barbarito will be the homilist, said Manhardt, whose son, Michael, will serve as emcee for the day.
"We'll have a number of priests hearing confessions and we'll say the rosary," he said. "We've got a very good day planned, and now our work is trying to get a crowd."
The cost to attend the rally is $25. Manhardt said he is offering a special deal to entice fathers to bring their sons.
"We're making it financially attractive by not charging the sons anything," he said. Whether a man has one son or five, the price will still only be $25.
"This is kind of a one-time event in the year for the diocese," Manhardt said. "It's a good thing. It's a happy, joyful occasion with first-class people getting the microphone, and it's great for guys to fellowship with one another."
He is committed to offering this annual event "because we men need it. Men need the church. Men need one another to help them get encouraged. Our mission in life is to get to heaven, right?
"We're just trying to encourage the men to get closer to the Lord, get closer to one another and the church."
To register for the men's rally, visit www.catholicmenforjesusflorida.com.
To read this and other stories in Florida Catholic, click here.