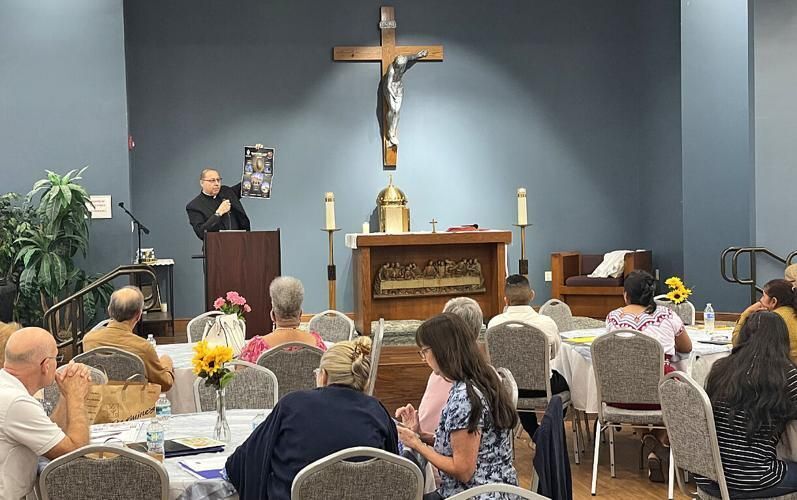 The Diocese of Palm Beach's School of Christian Formation held its graduation retreat for 2022-23 April 22, in the Family Life Center at the Cathedral of St. Ignatius Loyola. The Office of Hispanic Ministry announced that 44 students will be graduating from the school this year. They completed three years of training in one of the three programs, in Spanish, English or for migrant residents.
"Do not be afraid because Jesus is with us" was the invitation of Father Duván Bermúdez, director of the school and the diocesan Office of Hispanic Ministry, during the Eucharistic celebration, assisted by Deacon Bob Laquerre from Our Lady Queen of the Apostles Parish in Royal Palm Beach. With the Mass, Father Bermúdez concluded the retreat for the new graduates.
The graduation Mass for the School of Christian Formation is set for 6 p.m. Wednesday, May 10, with Bishop Gerald M. Barbarito presiding. It is scheduled to be livestreamed via Radio Católica Online TV on Facebook and YouTube. For more information about the School of Christian Formation visit www.diocesepb.org/ministriesoffices/ministries/hispanic-ministry/school-of-christian-formation/.