Men's Summer Discernment Retreat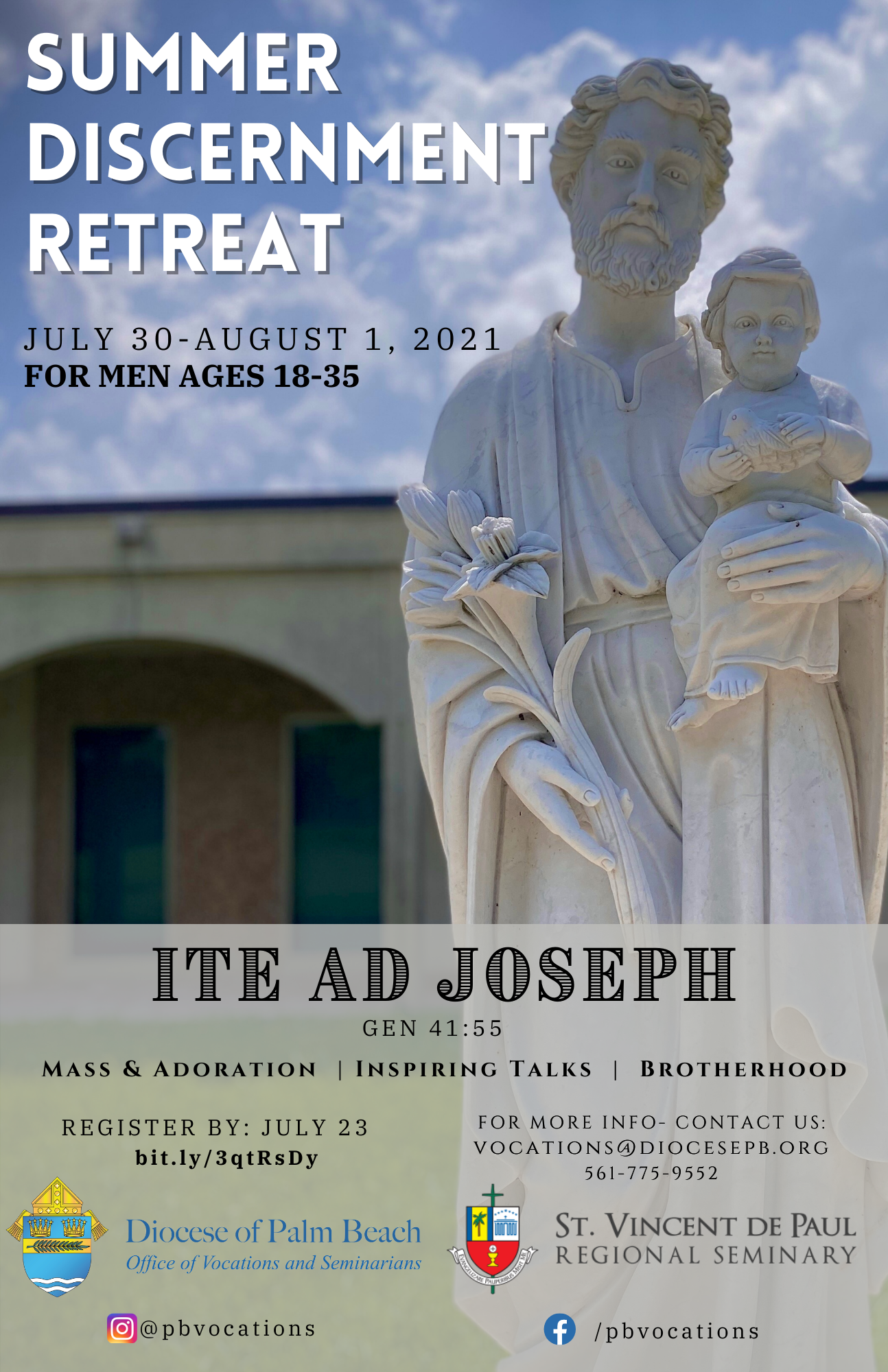 The Office of Vocations and Seminarians is glad to be offering an IN-PERSON discernment retreat for men this summer at St. Vincent de Paul Regional Seminary July 30-August 1, 2021. It will be for men 18-40 years old. This will be an opportunity for men to discern their vocation, while spending time with several priests of our diocese and our seminarians.
There is an event on facebook (@pbvocations) and Instagram (@pbvocations).