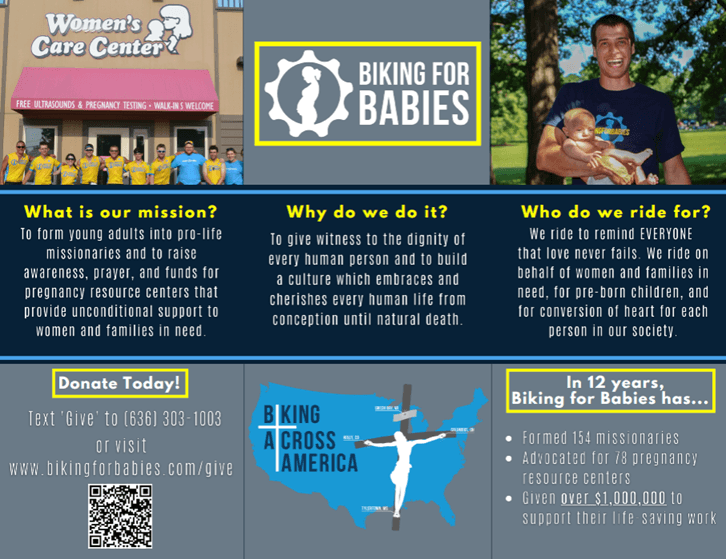 Are you between 18 and 39 and enjoy biking? Are you looking for a way to support local pro-life efforts?
Birthline/Lifeline, who has helped THOUSANDS of women to be confident in making decisions for life, needs your help with a unique opportunity!
Biking for Babies is a 501c3 non-profit organization whose mission is "to renew that Culture of Life one pedal stroke at a time". They combine support for local pregnancy centers with your love of biking! If this could be YOU, please read on (or if you know someone who may be interested, please forward this email)!
For more detailed information about participating, please visit the Biking for Babies website at: https://bikingforbabies.com/
Here is an article about the ride from this past summer that provides a bit more information as well: https://www.liveaction.org/news/biking-for-babies-12th-ride-life/
If you (or someone you know) are interested in this exciting opportunity to raise awareness and support for Birthline/Lifeline, please contact Katherine Bowers, Program Director at Birthline/Lifeline, at kbowers@ccdpb.org.