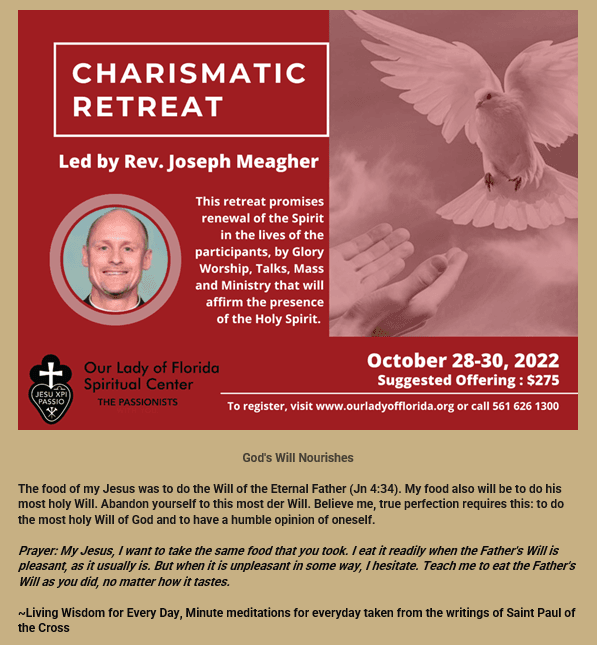 Join us October 28 - 30, 2022 for the Charismatic Retreat. We welcome Father Joseph Meagher (pronounced "MAR"). At the age of 7 year's old was exposed to the charismatic movement thanks to the faith of his Irish immigrant mother and Native New Yorker father. They attended weekly meetings through his formative years.
Fr. Joseph is currently a parish priest at St. Antoninus Church of the Archdiocese of Newark. He believes that the proclamation of the Lordship of Jesus Christ in the power of the Holy Spirit, is the key to the renewal so desperately needed in the Church today.
If you have not already registered and would like to register, there is still room. The weekend begins with registration at 5 pm and ends with mass on Sunday 11 am. You can now register online https://www.ourladyofflorida.org/retreat-payment/ or call 561- 626-1300.
We look forward to having our groups join us for fellowship and renewal .