Ascension Christmas Bazaar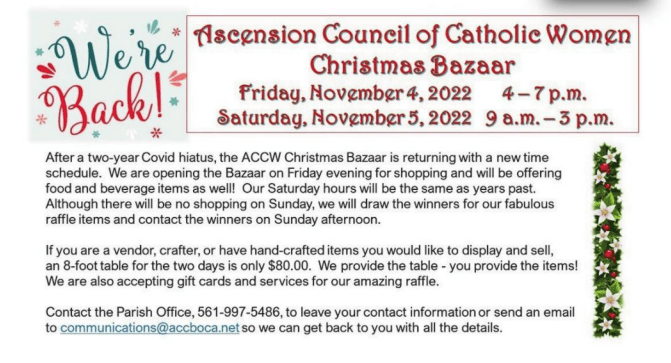 Ascension Catholic Church's Annual Christmas Bazaar is back!
The parish community will be coming together for this fundraiser to support local charities.
This is a wonderful opportunity to engage with fellow Catholics in the area, support others, and prepare for the coming Advent and Christmas season.
We're currently seeking donations and vendors. Please come and join us!