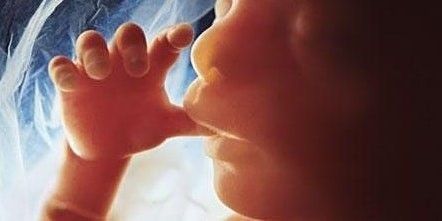 Luncheons 4 Life ("L4L") brings together life-affirming organizations:
Pregnancy care centers
Crisis maternity homes
Abortion pill reversal care
Adoption and foster care placement
Abstinence ministries
Support after abortion counseling
Sidewalk advocacy teams
Clergy of all faiths
... and caring individuals witnessing for pro-life, over a great meal -- 100% free to all attendees -- to end the demand for abortion in the greater Palm Beach County area.
There is no cost for the luncheon, no request for donations, and it is not a platform for political agendas.
The purpose of Luncheons 4 Life is to open communication channels among participants through the grass roots, person-to-person networking process.
This is a networking event so bring your business cards, your organization's literature, pens and notepads -- and of course, your appetite -- you're going to need them all!
(Note: Luncheons 4 Life events are often "sold out". Reservations are required and can only be made by contacting Mary Ellen or your coordinators. For additional information or questions please call or text your local event coordinator, Deanna Herbst, Respect Life Admin, 561-312-4847, or Jonathan Knaus, 561-603-8303.
Motherhood: Planned and Unplanned
Meet some of the staff from our Birthline Program as they join in a panel discussion of motherhood.
Katherine Bowers' story is one of what life looks like when we wait on God's best. Katherine was raised in the Catholic faith and met her husband John at a young adult group, they have been married for 11 years and is the mother of four beautiful children.
Margarita Duncan's story is one of an unplanned teen pregnancy resulting in becoming a mother and wife at a young age, she and her husband have remained married for 44 years and have eight children and eight grandchildren.
Kenda Peterson's story is one of motherhood through date rape and then years later becoming a mother through relative foster care and permanent guardianship.
Join us as we hear the way God has used them and their unique stories to be mothers to the children God has placed in their homes as well as through the ladies they encounter daily.
Birthline/Lifeline began in the 1970s and continues to be a viable program of Catholic Charities, Diocese of Palm Beach. Outreach centers and mobile units, known to clients as Women's Pregnancy Solutions, support communities throughout the Palm Beaches and the Treasure Coast. Services related to pregnancy and parenting young children, all provided free of charge, emphasize protecting life, healthy lifestyle choices, and building a culture of life.