Hispanic Heritage Month Celebration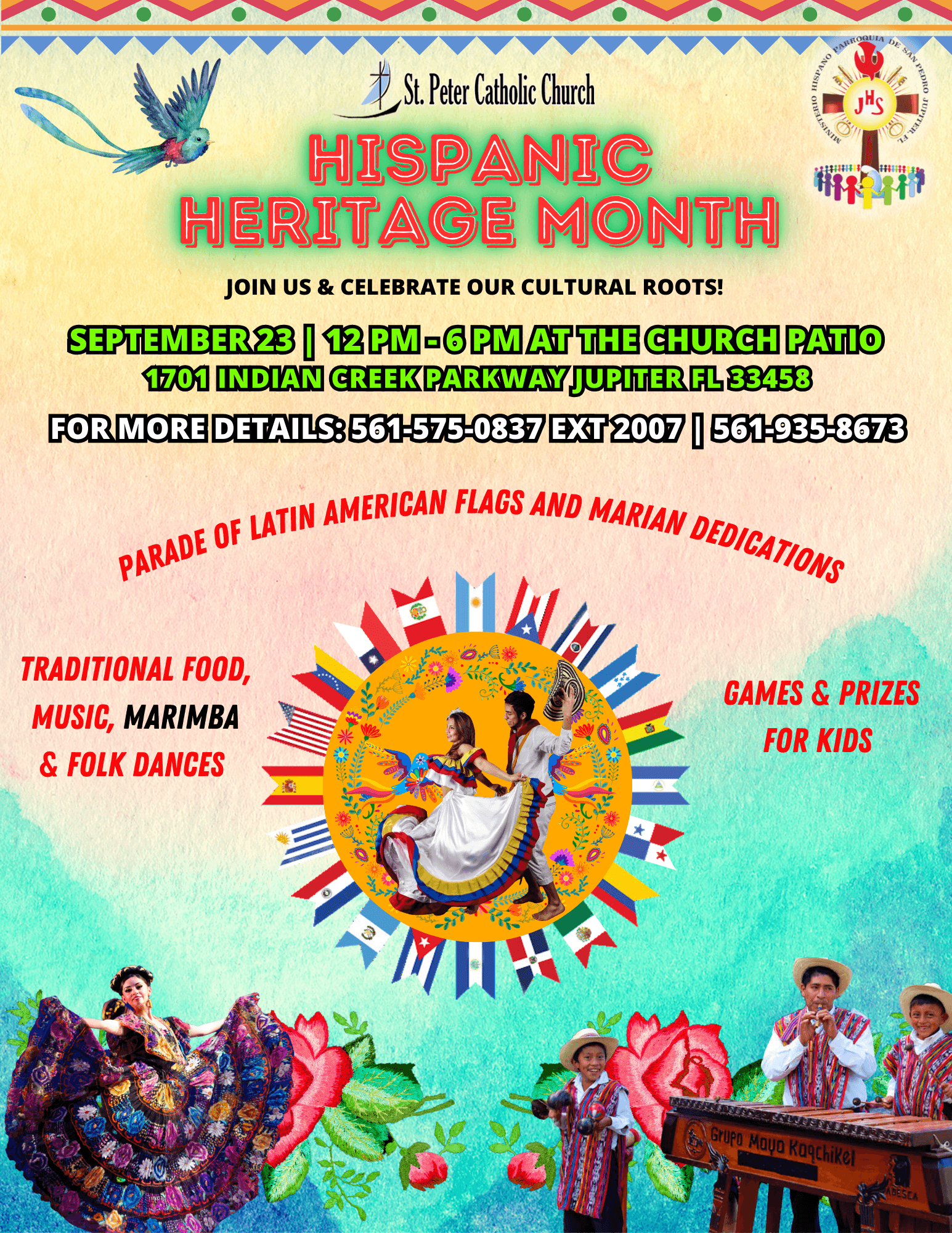 On Saturday, September 23, 2023, from 12 to 6 p.m. the Hispanics of St. Peter Catholic Church will gather to celebrate Hispanic Heritage Month, dressed in cheerful and multicolored traditional costumes and sharing delicious dishes of Latin specialties. Everyone is welcome to join us, as we celebrate the blessing of having a strong, joyful, and faithful Hispanic communities all over the country.
The opening ceremony will take place at 2 p.m. with the presence of the Pastor Don Finney During this ceremony a Latin American flags parade will occur, as well as a procession of Virgin Mary invocations.
Please join us to this Hispanic celebration Day
For any question in this regard, please feel to contact Ediza Vega at 561 935 8673