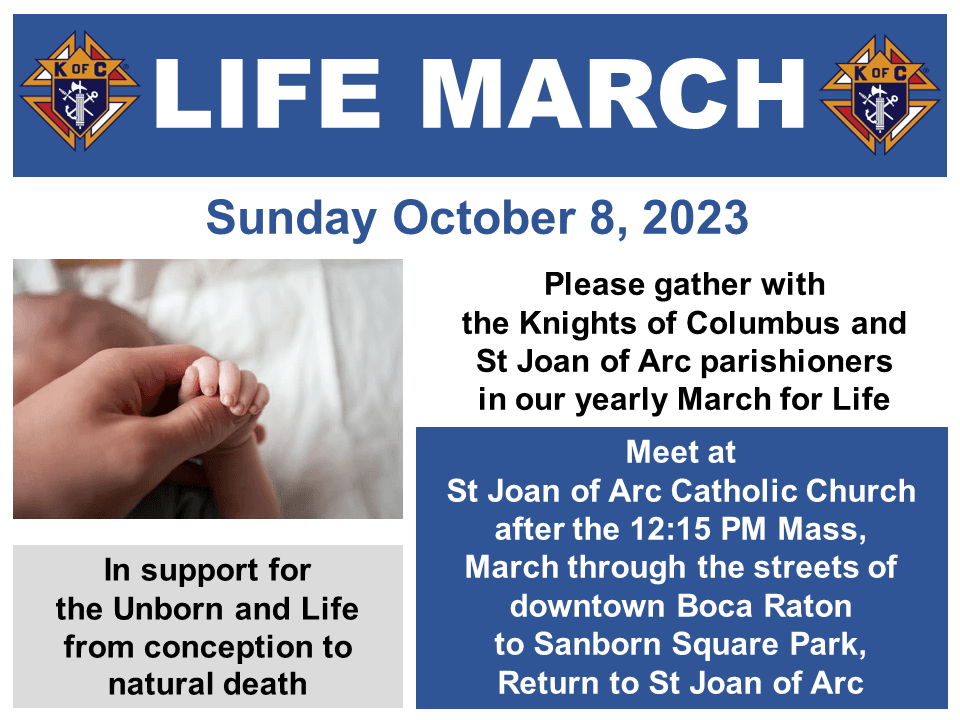 Come join your fellow Catholics for the annual "Life March", Sunday October 8, 2023 1 PM.
March from St Joan of Arc, Catholic Church 370 SW 3rd Street, Boca Raton to downtown Boca Raton, Sanborn Square.
The distance is 1.1 mile. Safely March through the streets with motorcycle escort provided by Boca Raton Police Motorcycle Patrol.
March is Rain or Shine. Bring your council banner and signs!
Please share with your brother knights and councils and friends, ALL are invited.
"Riders and Car participants are permitted to follow Marchers."
Celebrate LIFE!