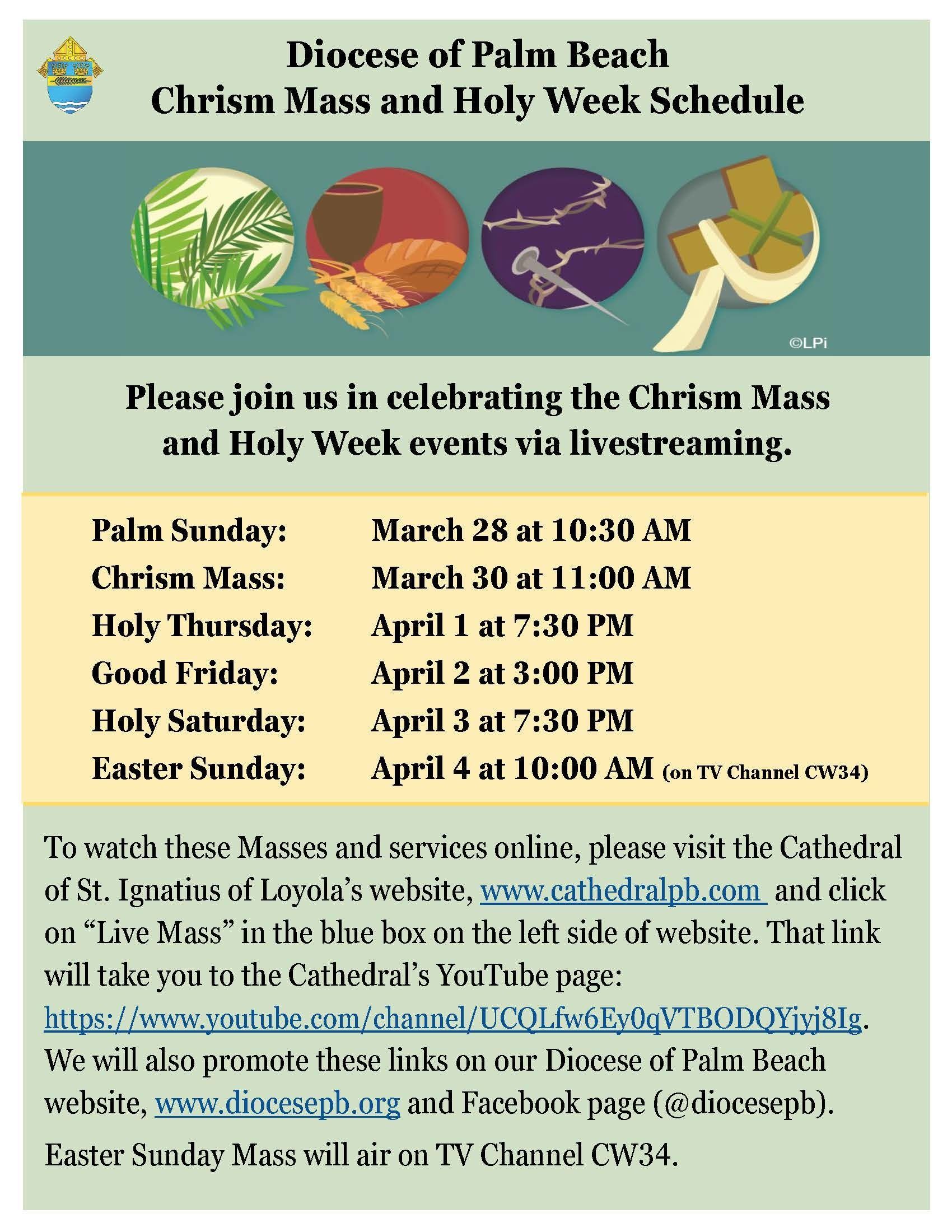 Please join us in celebrating the Chrism Mass and Holy Week events via live streaming.
Palm Sunday: March 28 at 10:30 AM
Chrism Mass: March 30, 11:00 AM
Holy Thursday: April 1, 7:30 PM
Good Friday: April 2, 3:00 PM
Holy Saturday, April 3, 7:30 PM
Easter Sunday, April 4, 10:00 AM (on TV)
To watch these Masses and services online, please visit the Cathedral of St. Ignatius of Loyola's website, https://www.cathedralpb.com/ and click on "Live Mass" in the blue box on the left side of website.  That link will take you to the Cathedral's YouTube page, https://www.youtube.com/channel/UCQLfw6Ey0qVTBODQYjyj8Ig. We will also promote these links on our Diocese of Palm Beach website, www.diocesepb.org and Facebook page (@diocesepb).  If you are not able to view the Masses live, you are always welcome to visit these sites at a later time to watch the services, as they will be available on demand.
Also, please join us on Easter Sunday, April 4, 10:00 AM on the television channel CW34.  This hour-long Mass will also be available on the diocese website link, https://www.diocesepb.org/ministriesoffices/offices/communications/2021-masses.html and on the diocese Facebook page (@diocesePB).
Thank you for supporting these live streamed Masses and services in celebration of the Chrism Mass and Holy Week.
Click here to download the pdf flyer.