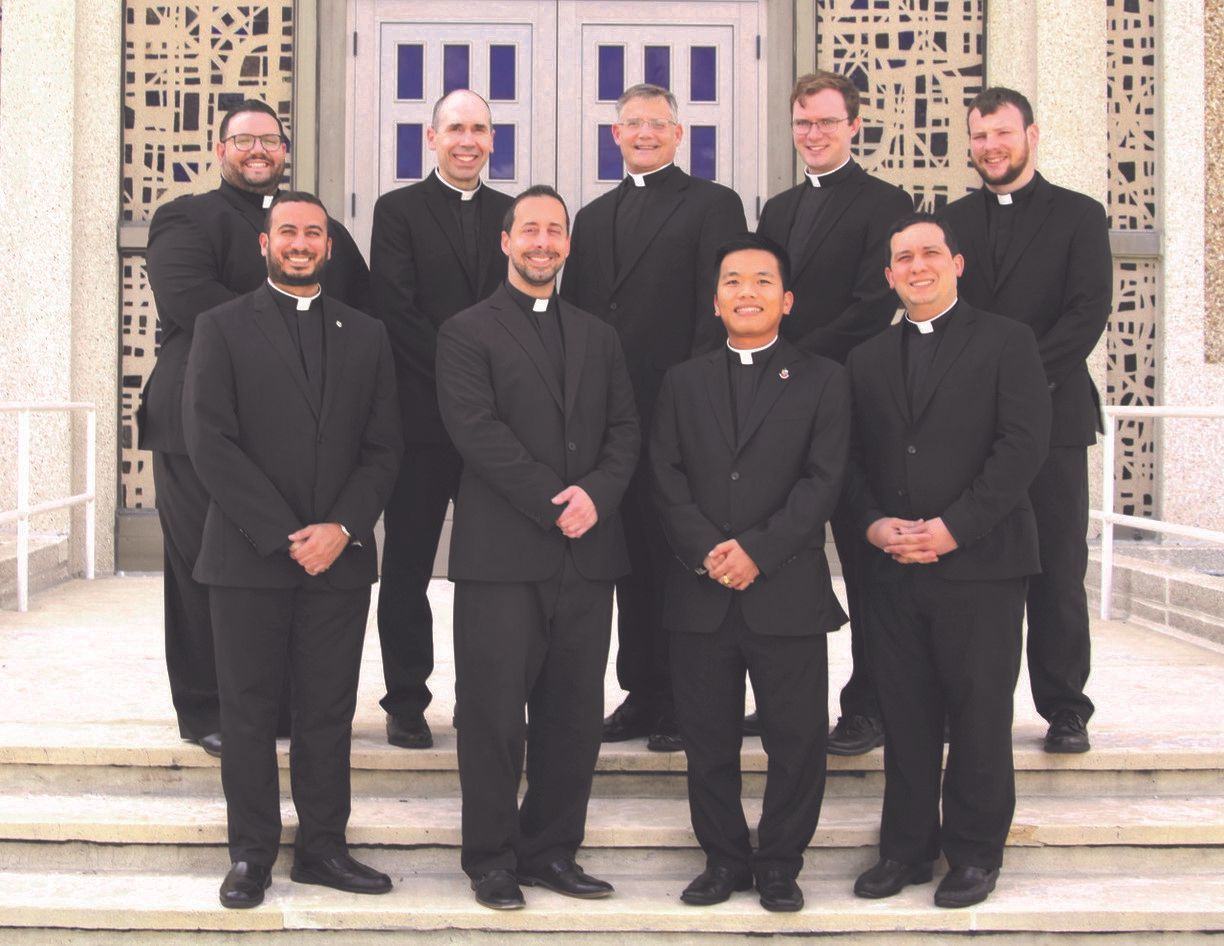 With praise and gratitude to Almighty God, St. Vincent de Paul Regional Seminary joyfully announces the ordination of 9 seminarians as Deacons by His Excellency, Bishop William A. Wack, CSC, Bishop of Pensacola-Tallahassee. The liturgy will be live-streamed on Saturday, April 17, 2021, at 11 am at www.svdp.edu/live.
The men to be ordained at this Mass are from the following Dioceses: from St. Petersburg—Donald Amodeo and Zachary Brasseur; from Orlando - Zackary Gray, Kyle McClure and Joseph Tran; from Palm Beach - Daniel Donohue and Armando León; Venice - José Grullón and David Portorreal.
In addition, the Archbishop of Miami, Archbishop Thomas G. Wenski, will ordain three of our seminarians on Sunday, April 11, 2021. Those to be ordained are César Betancourt, Agustín Estrada, and Sebastián Grisales, all studying for the Archdiocese of Miami.
As newly ordained Deacons, these men will be assigned to parishes where they will exercise their ministry in preparation to become priests in the following year. Among many duties, they will preach, perform baptisms, witness marriages, as well as preside over wakes and funerals.  Please join us in celebration and prayer for these 12 men.
---
St. Vincent de Paul Seminary is located in Boynton Beach, FL and is an ATS-accredited school. It currently has a student population of over 110 seminarians. Since its foundation in 1963 it has formed over 600 priests who have gone on to serve in parishes across the state, the Southeast, and parts of the Caribbean.
St. Vincent de Paul Seminary offers the following degrees; a Master of Divinity, Master of Arts (Theological Studies), and a Master of Arts (Philosophical Studies for Missionary Discipleship). SVDP is one of the only two bilingual seminaries in the US, with courses taught in English and Spanish.