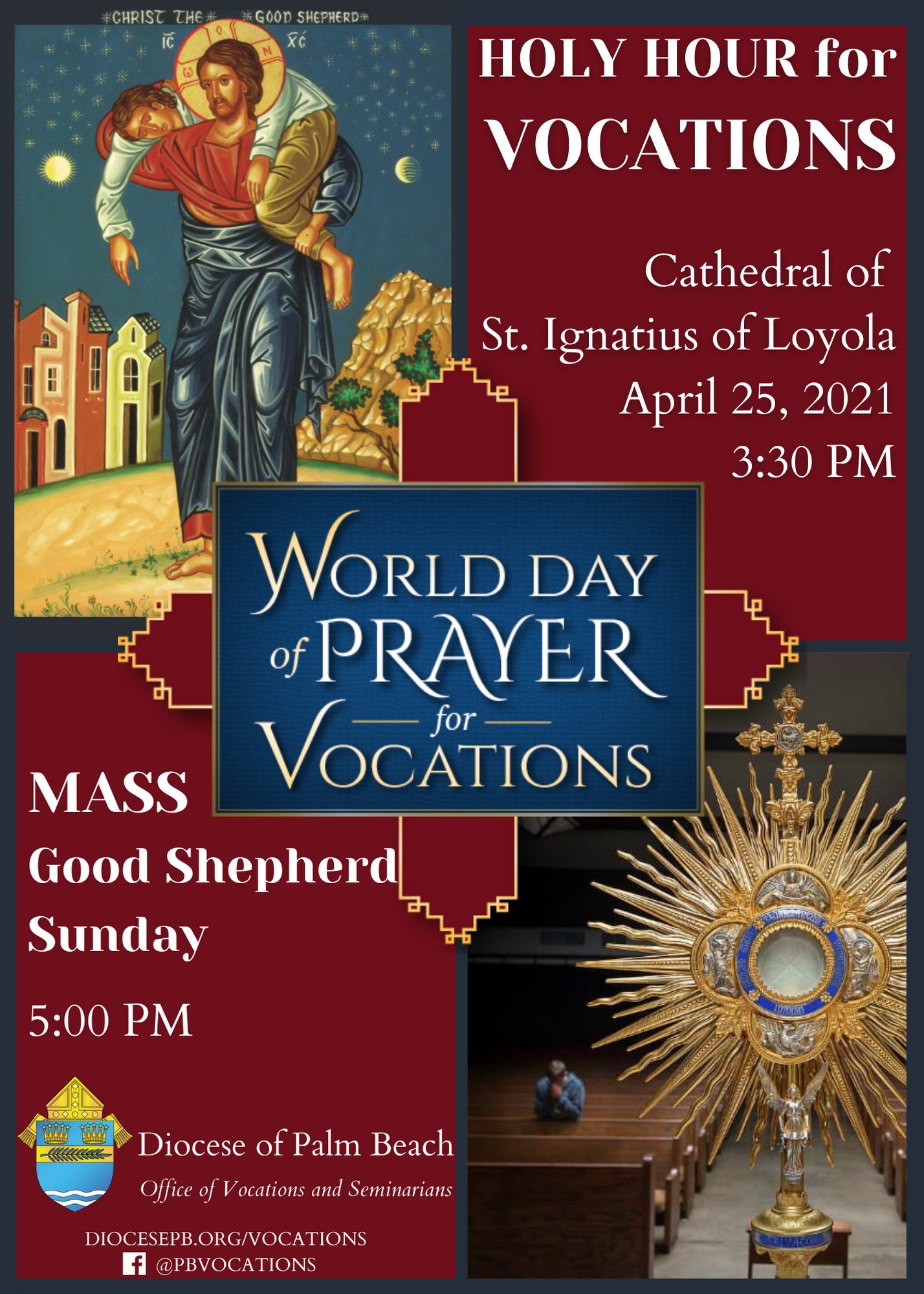 Each year, the Fourth Sunday of Easter is designated as the annual World Day of Prayer for Vocations. This year it will be observed on Sunday, April 25. All the faithful throughout the world are asked to participate. This day is an opportunity for all to raise awareness of the need for men and women to say yes to their vocations, especially if one is called to the priesthood or religious life. 
The Office of Vocations and Seminarians for the Diocese of Palm Beach will participate in this world-wide celebration of vocations with events, each held at the Cathedral of St. Ignatius Loyola, 9999 N Military Trail in Palm Beach Gardens.  Click here for more information.
The Director of Vocations and Seminarians will also be the celebrant of our Televised Catholic Mass this Sunday, from 10:30 a.m. - 11 a.m. on CW34 WTVX.  The video of the Mass can found on this page.
On the diocese's Office of Vocations web page, you will find prayers for vocations, including those for those discerning, a parent's prayer for vocations and a prayer to know your vocation. Click here for those prayers.