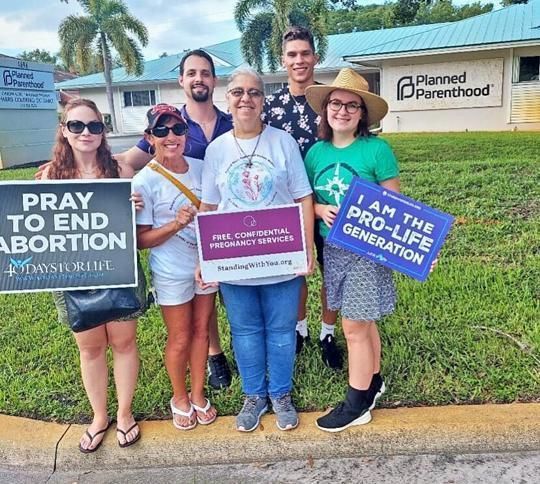 On Aug. 6 and 7, a retreat was held in Port St. Lucie for the Standing with You Initiative. The event provided tips on how to be fluent apologists in the pro-life movement, how to help and empower young women facing an unplanned pregnancy. 
The event was promoted by the Diocese of Palm Beach Catholic Charities Respect Life Office in collaboration with the group Students for Life.
Jim Thoma, of Port Charlotte, said, "It's great seeing the younger generation taking a leadership role in the fight for life." 
Andy Secola, Florida Regional coordinator for Students for Life, said he was grateful to CareNet of the Treasure Coast for the use of its facility for the event. "We are building abortion free cities all over the country," Secola said. "And we're grateful to work hand-in-hand with the Port Saint Lucie pro-life community to fight for the pre-born."