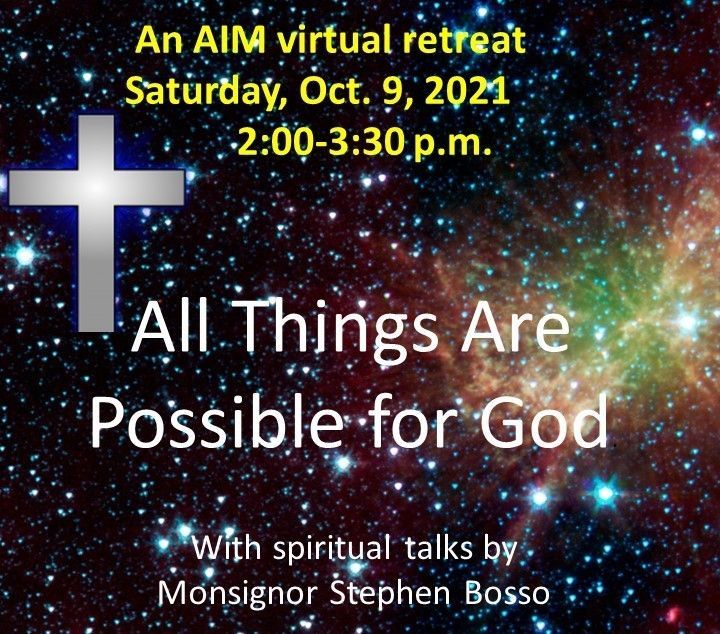 "All Things Are Possible for God": An online retreat for all. The AIM ministry for adults with physical disabilities will host a Zoom retreat on Saturday, October 9th, from 2:00 to 3:30 p.m. Monsignor Stephen Bosso from St. Vincent de Paul Regional Seminary in Boynton Beach will guide the retreat discussion. Come give yourself a spiritual boost. AIM – Achieve, Inspire, Motivate – is an outreach ministry of St. Joan of Arc Catholic Church in Boca Raton, currently serving individuals in the Diocese of Palm Beach and the Archdiocese of Miami.
Join the retreat by clicking the following link on Saturday, Oct. 9th: https://us02web.zoom.us/j/82820126952?pwd=T01FTEVoY2JWL3BxR2wwRUhjM2xndz09
The link will open at 1:30 p.m. You may arrive early for fellowship or join us shortly before 2 p.m. for just the retreat.