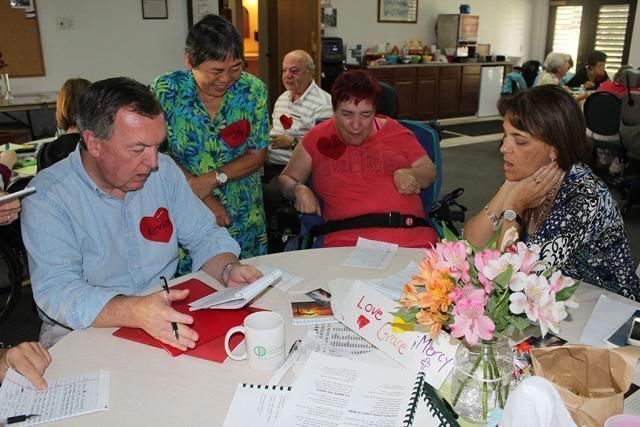 BOCA RATON  |  AIM, an outreach ministry of St. Joan of Arc Parish that serves the spiritual needs of adults with physical disabilities, will host a Day of Spiritual Renewal on Saturday, June 18, in the parish's Mercy Center, 370 S.W. Third Street, Boca Raton.
It will be AIM's first in-person retreat since the pandemic began.
The free event will be from 9:30 a.m. to 3 p.m. and include two spiritual talks followed by group discussions, singing, prayer and Mass. Participants will be paired with "buddies" to assist them during the day.
Lunch and a light breakfast will be provided. For more information or to reserve a space, go to AIMretreats.org, or contact ministry leader Margarita Castellon at 954-821-6077 or by email at margcast@bellsouth.net. To learn more about events occurring in the diocese, visit https://www.diocesepb.org/news/.