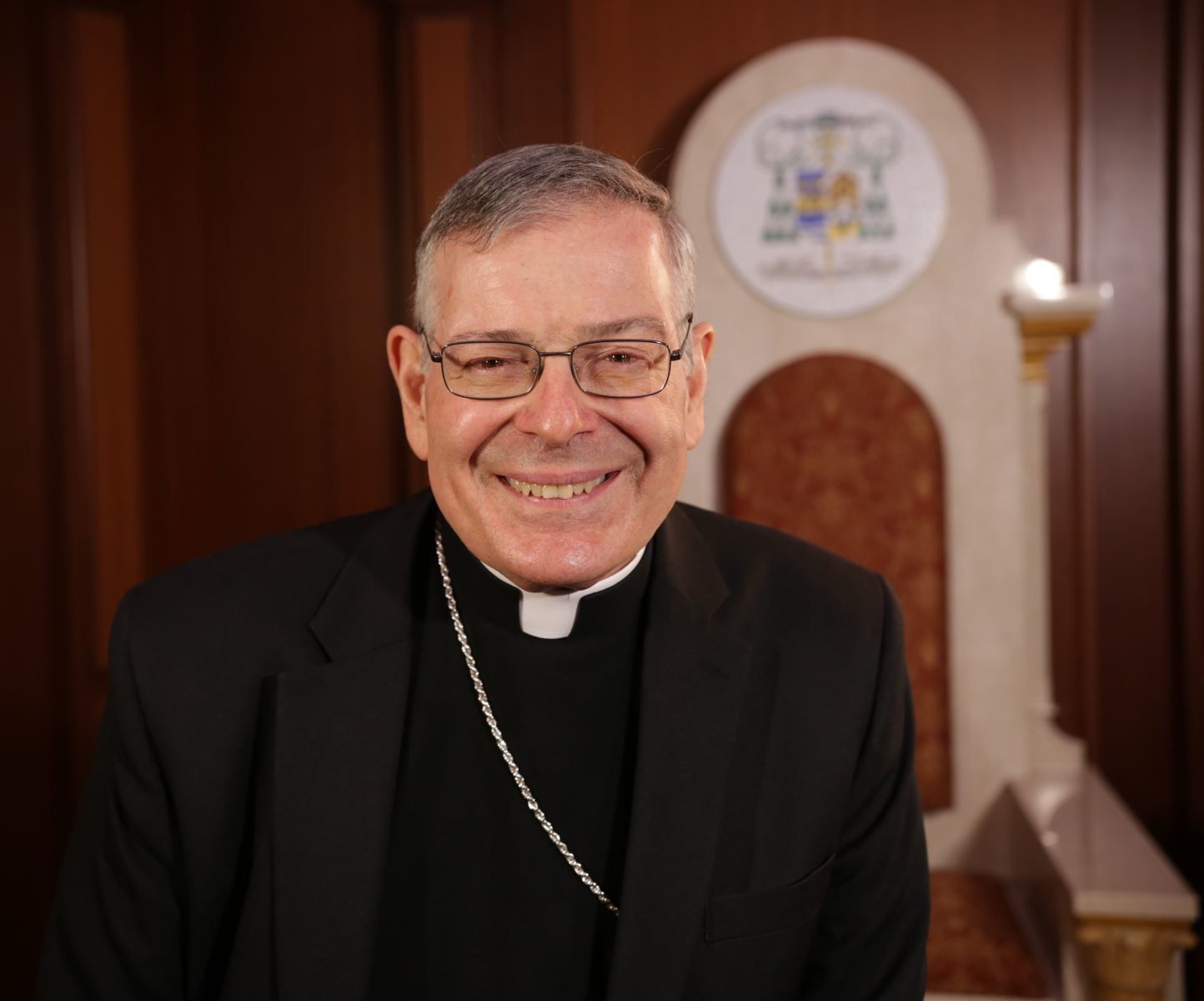 Summer has begun and is in full season here in southern Florida.  The Fourth of July has just passed, the days are quite hot, evening rainstorms are almost a daily occurrence and, unfortunately, we are all too aware that we are in the hurricane season.  Summer brings slower days and time for vacation, especially here.  Schools have been closed for over a month and our winter and full-time population has thinned out quite noticeably.  The summer gives most of us an opportunity to change pace, perhaps to get away, to be more with our families and to have more time for reflection.
Last year on July 18, Pope Francis tweeted, "During summertime, let us learn how to take a break, turn off the mobile phone to gaze into the eyes of others, cultivate silence, contemplate nature, regenerate ourselves in dialogue with God."  Pope Francis' words are good ones to keep before us at this time.  No matter what our vacation plans may be, summer gives us all a chance to get more in touch with the meaning of life so that we face our everyday work and situations fully alive.  We should use the leisure of summer to get more in touch with ourselves and with God in a manner that carries throughout the year.
Summer affords us the time to enjoy more the beauty of God in creation.  Whether we travel or remain in southern Florida, we can use the time that summer offers us to look again upon the wonders of nature.  We may see God in the majesty of His creation unfettered.  I heard a man telling a friend that he was traveling to the northern part of New York.  There he hoped to enjoy the beauty of the Thousand Islands and the Adirondack Mountains.  However, we do not have to travel far to enjoy God's presence.  Being here in southern Florida allows us the opportunity to experience the glory of God in the less humid air and clear sky of a setting sunset after a late afternoon thunderstorm.  God is present in His creation and we need to see Him there.
Summer helps us to appreciate other people and their being made in the image and likeness of God.  Without the continued concern for our daily routines, we can look upon others for their true value and even be more understanding of their shortcomings.  Summer gives us an opportunity to be more with our families.  We can spend more time with them and appreciate better the gift of God that they are.  We can cultivate family relationships and friendships through leisure and build up the bond which is at the core of family life.
Above all, summer gives us the chance to go directly to God through prayer.  We not only have the opportunity to see God's face in His creation and in others but to speak directly with God and listen to His response to us.  Through prayer we come more into union with our Creator and experience the real meaning of what life is all about.  No other activity is more significant than this.
The Lord is the best example of taking time for proper leisure.  He is seen many times in the Gospel accounts going by Himself to rest and pray and sometimes inviting His disciples to be with Him on these occasions.  Many times the Lord's rest was interrupted but it always gave Him the opportunity to return to His ministry with renewed vigor which He communicated to His followers.  Christ knew that activity was very important but that reflection, wonder and appreciation of life through communion with God are at the center of what life is all about.
Summer is in full season and will move very quickly.  May it be a time of rest and relaxation for all and may it lead all of us to a deeper appreciation of the true meaning of life.  Pope Francis insightfully expressed that summer is a "providential moment to enhance our commitment to seek and encounter God."  May we take advantage of the time before us to do just that.

Most Reverend Gerald M. Barbarito
July 8, 2022