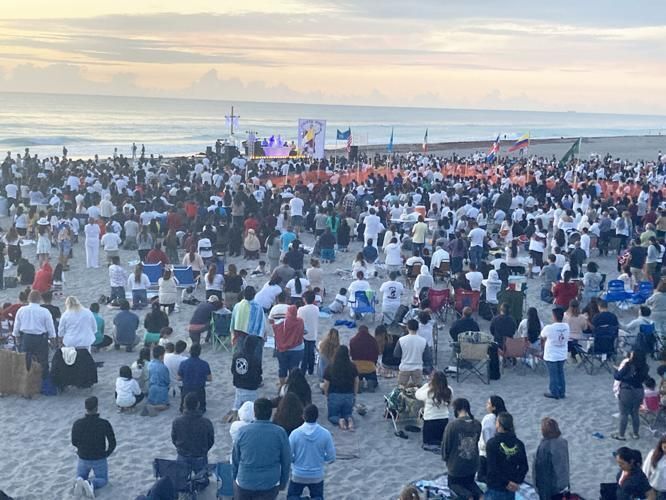 Easter Sunday 2023 was an occasion for many to celebrate sunrise Mass in the great outdoors, and what outdoors is greater in south Florida than the beach. With clear skies expected and low temperatures in the mid to high 60s, thousands of faith-filled Catholics brought the church to beaches in Jupiter and Fort Pierce.
The diocesan Office of Hispanic Ministry held its annual Spanish liturgy at Carlin Park in Jupiter, which started with a Eucharistic procession shortly after 5 a.m., with Father Jaime Dorado and Father Duván Bermudez presiding.
In Fort Pierce at Pepper Park Beach, Father Richard George, pastor of St. Anastasia Parish, newly returned from a sabbatical, celebrated Mass for the parish in the sand and sunshine.