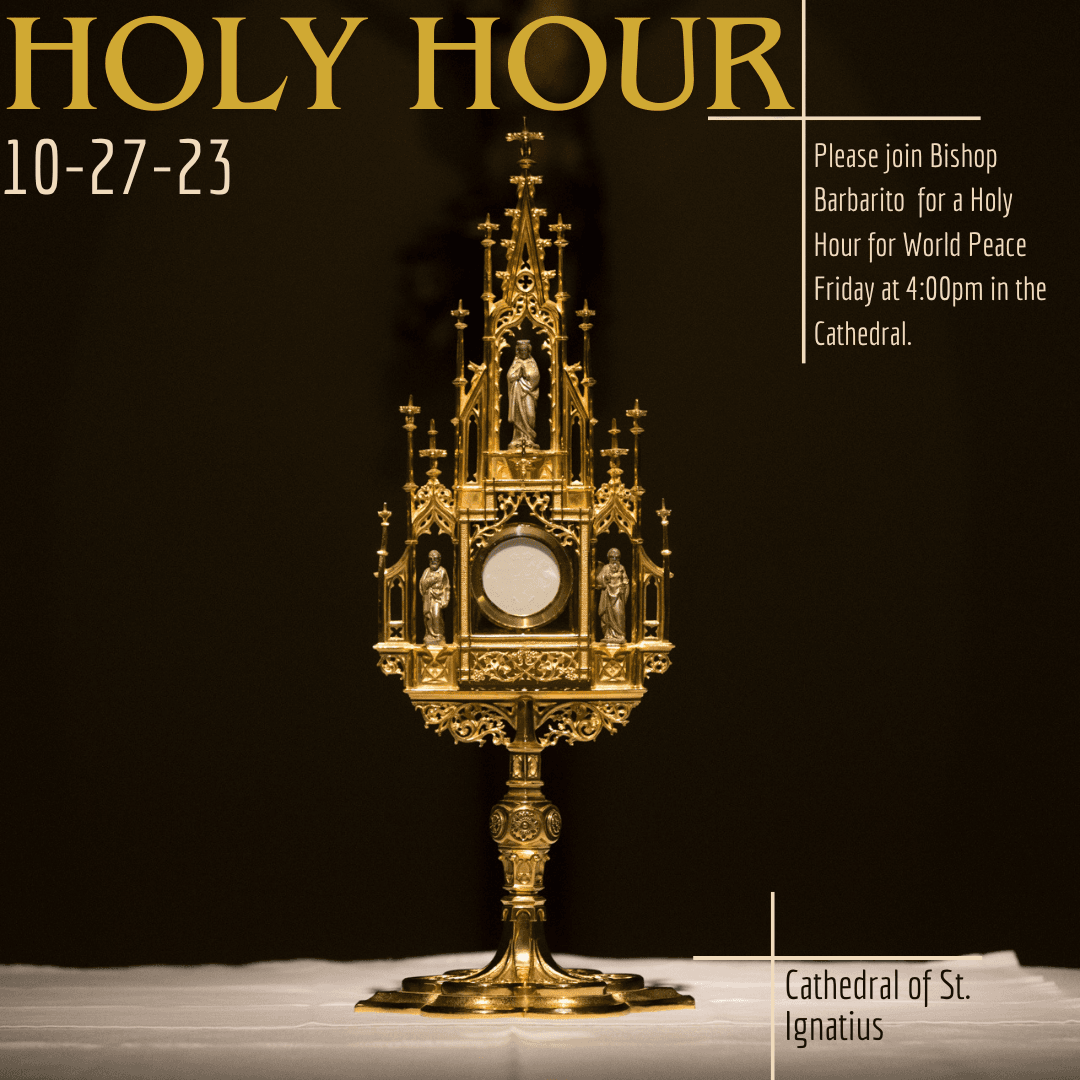 As our Holy Father, Pope Francis, has called for another day of prayer and fasting on Friday, October 27, for the end of the war in the Holy Land, the Diocesan family of Palm Beach will join all her brothers and sisters around the world for this day. Please make time to pray at your parish, home, or at the Holy Hour at Saint Ignatius Cathedral on October 27 at 4 PM, to which all of the faithful of the Diocese are invited.
In the words of Pope Francis, "Brothers and sisters, war does not solve any problem: It only sows death and destruction, foments hate, proliferates revenge. War cancels out the future, it cancels out the future. I urge believers to take just one side in this conflict: that of peace. But not in words – in prayer, with total dedication."
An excellent form of prayer is a deliberate act of love to someone with whom we may have some difficulty or disagreement in our lives. Offering up such love is so much needed in our world in which we can make a small but significant difference.
Our Lady Queen of Peace, pray for us!