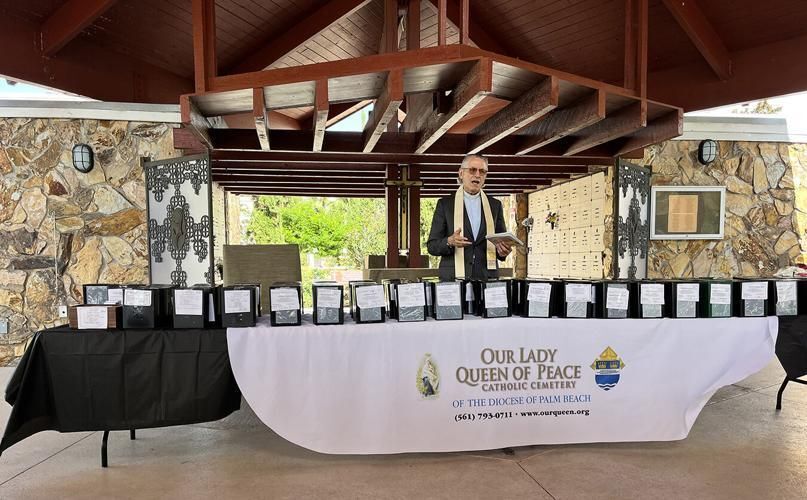 Father Gabriel Ghanoum, director of the No One Buried Alone ministry, blessed the cremated remains of 101 souls Oct. 28, including two babies, during a compassion service at Our Lady Queen of Peace Cemetery in Royal Palm Beach. The cremains were then placed in a designated crypt by cemetery workers. This is the 12th year of the ministry, which is a partnership between the Diocese of Palm Beach, the Catholic cemetery and the Palm Beach County Department of Human Services.
Since the beginning, Father Ghanoum, director of spiritual and palliative care at JFK Medical Center in Atlantis since 2010, claims the cremated remains, including miscarried and stillborn babies, children and adults of all ages, races and religious affiliations, from various funeral homes throughout the diocese, and has seen to their proper placement at the cemetery.
To read this and other stories in Florida Catholic, click here.