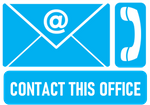 Overview
The Office of Hispanic Ministry works in liaison with the other diocesan offices at the Pastoral Center, and is in communication with the National and Regional Office of Hispanic Affairs, as well with other national offices. Established in 1989 by Bishop Thomas V. Daily, the first bishop of the Diocese of Palm Beach, to serve the needs of the Hispanic Community within the five counties of the diocese.
Mission
To implement the Diocesan Pastoral Plan for Hispanic Ministry.
To ensure that the various parish communities have the necessary pastoral attention so as to live their baptismal call.
To use all means necessary so to build among the Hispanics a sense of Diocesan community and of belonging.
To provide means of continuing faith formation.
To offer an annual spiritual retreat.
Plan Pastoral Hispano,
2014 - 2020, Diocese of
Palm Beach
¡Evangelicemos Juntos! (plan en Español)
Let´s Evangelize Together! (plan in English)