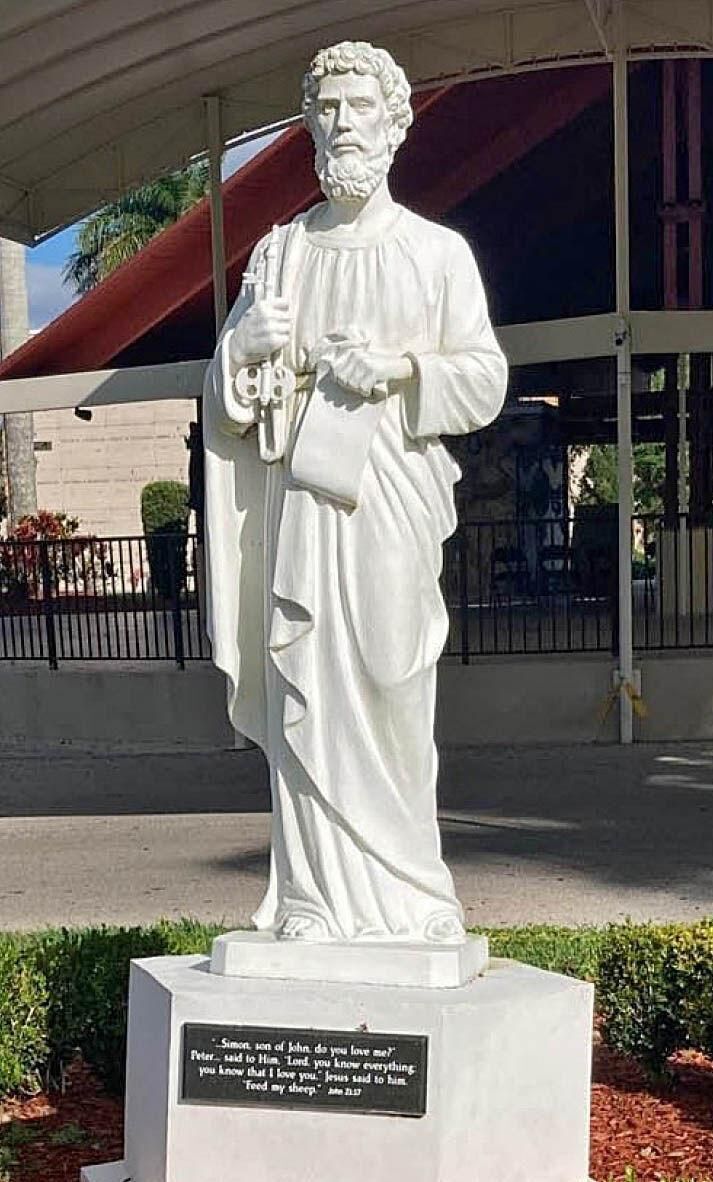 ROYAL PALM BEACH  |  Monthly Mind Masses honoring those laid to rest in the previous month at Our Lady Queen of Peace Cemetery, along with the souls in purgatory and all the deceased, will resume in July in its outdoor chapel, 10941 Southern Blvd.
At 10 a.m. Saturday, July 9, the cemetery will return to celebrating the liturgies on second Saturdays. All are invited to attend the memorial Masses.
Daniel P. Lewis, administrator and president of the cemetery, said families of the recently deceased love the liturgies.
"These Masses are very well attended, but unfortunately were temporarily stopped due to COVID-19," he said. "We thank our families for their patience during these unpredictable times." 
As the Catechism of the Catholic Church (1032) states: "From the beginning the church has honored the memory of the dead and offered prayers in suffrage for them, above all the Eucharistic sacrifice, so that, thus purified, they may attain the beatific vision of God."
"One of the benefits of choosing Our Lady Queen of Peace Catholic Cemetery is that our deceased and their loved ones will always be remembered at Masses there, celebrated on our sacred ground," Lewis said.
At noon Wednesday, July 6, the cemetery will celebrate its 11th annual No One Buried Alone memorial service to give a dignified burial to 111 deceased abandoned individuals, many of whom died without any human contact. All are welcome to attend.
"We often wonder, how can elderly people or anyone be abandoned, especially at death? Where are their families? Why did their families abandon them? Do their families even know they have passed away?" Lewis asked. "With these unanswered questions, Our Lady Queen of Peace Catholic Cemetery places their names in our system in hopes of a family member wanting to know where their mom, dad, sister or brother has been laid to rest."
They were all someone to someone else, he said, with an important common element: "They are children of God and deserve a final, blessed resting place with dignity, respect and love."
For more information about the cemetery, visit www.ourqueen.org.
To read this and other stories in Florida Catholic, click here.